How ethical is Applaws?
Applaws, a cat and dog food brand owned by MPM Products Ltd / ECI Partners, is one of The Good Shopping Guide's top-rated ethical brands. 
The brand receives an excellent Good Shopping Guide ethical score of 77 in our Ethical Cat & Dog Food Ratings Table and therefore successfully passes our ethical benchmark, as well as gaining Ethical Accreditation.
We encourage other companies in the Cat & Dog Food sector to follow Applaws's example and adopt more ethical policies and practices.
In which areas does Applaws perform well? 
Applaws performs well across our criteria for its stance against GMOs in pet food, and its commitment to Animal Welfare. Applaws' Environmental Report includes some good goals; such as screening suppliers for environmental impact and trying to use renewable energies in their offices.
This is a pet food brand that was founded to be grain-free (a filler ingredient that lacks much nutritional value and can cause intolerances or allergies in some animals). Grain is sometimes a GM ingredient; Applaws have a strong statement against the use of GM ingredients in their pet food.
What makes Applaws so sustainable? 
Applaws has a wide range of sustainable initiatives that further the brand's ethical status. The brand's Environmental Management System has been implemented with the aim to reducing carbon emissions caused by heating, lighting, power and ventilation.
Applaws' dry food is made in the UK or Europe, "using local ingredients wherever possible". For those living in the UK or Europe, this brand of pet food might be a good choice for reducing food miles, supporting local jobs and economies and ensuring that labour laws are stringent and fair.
According to PETA's research and directory, Applaws does not conduct or are involved in animal testing, important for all pet-lovers!
How did Applaws attain Ethical Accreditation?
Applaws has attained Ethical Accreditation from The Good Shopping Guide. This involved an application process and a full review of the brand's ethical policies and practices. Applaws is subject to an annual review to ensure the company maintains high ethical standards. As a result, Applaws is permitted to use our Good Shopping Guide Ethical logo, which certifies the brand's ethical status and allows consumers to recognise Applaws as an ethical brand.
Ethical performance in category
0
75
GSG category benchmark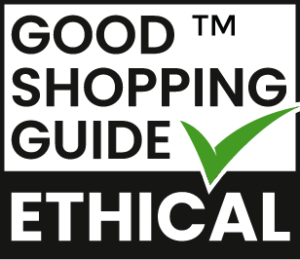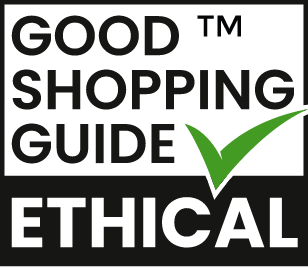 Awarded Ethical Accreditation
Ethical Rating
Environment
Environmental Report

Acceptable

Genetic Modification

Good
Other
Ethical Accreditation

Good

Public Record Criticisms

Good
= GSG Top Rating = GSG Middle Rating = GSG Bottom Rating