How ethical is Head East?
Head East, an eco-friendly vitamin brand owned by Abercore, is one of The Good Shopping Guide's top-rated ethical brands. 
The brand receives an excellent Good Shopping Guide ethical score of 83 in our Ethical Vitamins Ratings Table and successfully passes our ethical benchmark.
We encourage other companies in the Vitamins sector to follow Head East's example and adopt more ethical policies and practices.
In which areas does Head East perform well?
Head East performs well across many aspects of our research. For example, Head East receives a top rating for Animal Welfare, as its parent company, Abercore, has confirmed that none of its products are tested on animals.
Additionally, Head East was awarded a top rating for Irresponsible Marketing, as no criticisms were found relating to the promotion of harmful products. This is a significant achievement within the Vitamins sector, as many other brands receive a bottom rating in this category for promoting the use of dangerous medicines. 
What makes Head East so sustainable?
Head East has a wide range of sustainable initiatives that further the brand's ethical status. 
The brand's products are packaged in 100% biodegradable bottles made from sugar cane. This significantly reduces the waste and environmental impact of Head East's packaging, as the carbon footprint from its bottles is 75% lower than conventional plastic bottles.
Additionally, all of Head East's ingredients are sourced from ISO 14001 accredited companies, which ensures that the brand's suppliers have a sound environmental management system that is regularly audited. 
Head East is also transparent about its sourcing. For instance, the fish oil in the brand's Omega 3 capsules comes from approved sustainable fisheries and can be traced back to the fishing boat they were obtained from. 
How did Head East attain Ethical Accreditation?
Head East has attained Ethical Accreditation from The Good Shopping Guide. This involved an application process and a full review of the brand's ethical policies and practices. Head East is subject to an annual review to ensure the company maintains high ethical standards.
As a result, Head East is permitted to use our Good Shopping Guide Ethical logo, which certifies the brand's ethical status and allows consumers to recognise Head East as an ethical brand.
Ethical performance in category
0
75
GSG category benchmark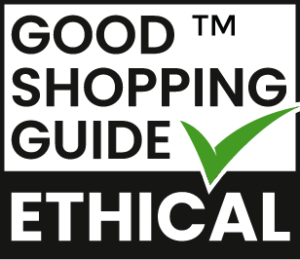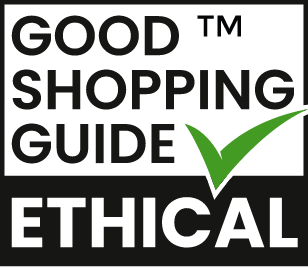 Awarded Ethical Accreditation
Ethical Rating
Environment
Environmental Report

Good

Genetic Modification

Good
People
Irresponsible Marketing

Good
Other
Ethical Accreditation

Good

Public Record Criticisms

Good
= GSG Top Rating = GSG Middle Rating = GSG Bottom Rating