How ethical is Ingle & Rhode?
Ingle & Rhode, a socially responsible jewellery brand, is one of The Good Shopping Guide's top-rated ethical brands and is featured on our list of the Top 200 Ethical Businesses.
The brand receives an excellent Good Shopping Guide ethical score of 100 in our Ethical Jewellery Ratings Table and successfully passes our ethical benchmark.
We encourage other companies in the Jewellery sector to follow Ingle & Rhode's example and adopt more ethical policies and practices.
In which areas does Ingle & Rhode do well?
Ingle & Rhode is a jewellery maker which creates fine jewellery and rings using only ethically sourced diamonds and precious metals.
This is a crucial aspect of being an ethical and sustainable jewellery business, as gemstones and precious metals are notorious for poor human rights issues when sourced irresponsibly.
Ingle & Rhode's diamonds are obtained from Canada, which allows the brand to trace them back to the mine they came from, unlike diamonds from other countries.  Ingle & Rhode therefore receives a top rating in the Responsible Diamonds criterion.
Ingle & Rhode also achieves a top rating for Fairtrade. The brand only uses Fairtrade gold or recycled platinum to ensure miners receive better pay and working conditions.
What makes Ingle & Rhode so sustainable?
Ingle & Rhode was launched in 2007 to offer an ethical alternative to traditional luxury jewellery brands.
The entire business is centred around ethical sourcing to address the environmental and human rights issues typically seen in the Jewellery sector. Whilst many luxury jewellers do not disclose where their precious materials come from, Ingle & Rhode makes transparency and traceability a priority.
In addition to the ethical sourcing of its diamonds, Ingle & Rhode ensures all its other gems – including sapphires, rubies, and emeralds – can also be traced back to their source.
How did Ingle & Rhode attain Ethical Accreditation?
Ingle & Rhode has attained Ethical Accreditation from The Good Shopping Guide. This involved an application process and a full review of the brand's ethical policies and practices. Ingle & Rhode is subject to an annual review to ensure the company maintains high ethical standards.
As a result, Ingle & Rhode is permitted to use our Good Shopping Guide Ethical logo, which certifies the brand's ethical status and allows consumers to recognise Ingle & Rhode as an ethical brand.
Ethical performance in category
0
80
GSG category benchmark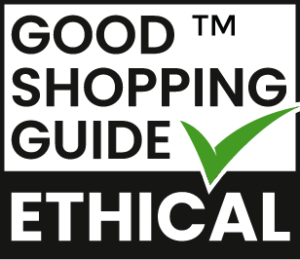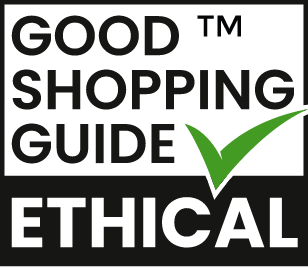 Awarded Ethical Accreditation
Ethical Rating
Environment
Environmental Report

Good
People
Responsible Diamonds

Good
Other
Ethical Accreditation

Good

Public Record Criticisms

Good
= GSG Top Rating = GSG Middle Rating = GSG Bottom Rating