How ethical is KOMBUCHERY?
KOMBUCHERY, an ethical soft drinks brand specialising in kombucha, is one of The Good Shopping Guide's top-rated ethical brands. 
The brand receives an excellent Good Shopping Guide ethical score of 100 in our Ethical Soft Drinks Ratings Table and therefore passes our ethical benchmark with flying colours.
We encourage other companies in the Soft Drinks sector to follow KOMBUCHERY's example and adopt more ethical policies and practices.
In which areas does KOMBUCHERY perform well?
Having achieved a perfect score of 100, KOMBUCHERY performs well across all aspects of our assessment.
For instance, in our Environment category, KOMBUCHERY receives a top rating for Organic, as its products are certified as organic by Bio-Siegel and the European Union.
KOMBUCHERY was also awarded a top rating in the Vegetarian/Vegan category, due to having products certified by The Vegan Society.
What makes KOMBUCHERY so sustainable? 
KOMBUCHERY makes organic, vegan kombucha. What is kombucha? Kombucha is a naturally fermented drink based on sweetened tea and a living culture of bacteria and yeasts.  
KOMBUCHERY is on a mission to change the way people refresh themselves by establishing a healthier and socially responsible alternative to today's soft drinks with a new functional and low-sugar, tasty beverage.  
KOMBUCHERY products come in reusable glass bottles and for every bottle sold, the brand donates 5% of the proceeds to Viva con Agua for worldwide drinking water projects.
How did KOMBUCHERY attain Ethical Accreditation?
KOMBUCHERY has attained Ethical Accreditation from The Good Shopping Guide. This involved an application process and a full review of the brand's ethical policies and practices. KOMBUCHERY is subject to an annual review to ensure the company maintains high ethical standards.
Ethical performance in category
0
71
GSG category benchmark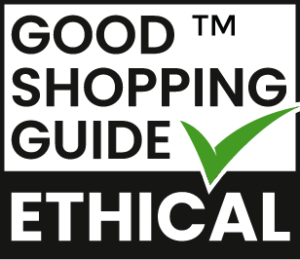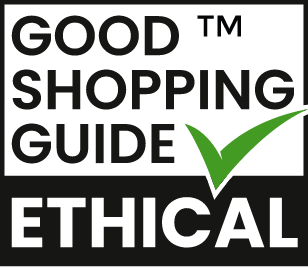 Awarded Ethical Accreditation
Ethical Rating
Environment
Environmental Report

Good

Genetic Modification

Good
Other
Ethical Accreditation

Good

Public Record Criticisms

Good
= GSG Top Rating = GSG Middle Rating = GSG Bottom Rating