How ethical is TEKSHA? 
TEKSHA, a fashion retailer brand owned by Shahtex Ltd, is one of The Good Shopping Guide's top-rated ethical brands. 
The brand receives an excellent Good Shopping Guide score of 79 in our Ethical Fashion Retailers Ratings Table and therefore successfully passes our ethical benchmark.
We encourage other companies in the Fashion Retail sector to follow Teksha's example and adopt more ethical policies and practices.
In which areas does TEKSHA perform well?
TEKSHA performs well for our Environment, Animal Welfare and People criteria. This fashion brand uses recycled material, and scores well for its Code of Conduct relating to their workers and staff.
What makes TEKSHA so sustainable?
Teksha has a wide range of sustainable initiatives that further the brand's ethical status. The brand produces all of its products in the UK, knits its products using recycled yarn, and promises to pay its workers at least the UK living wage.
TEKSHA only make clothes using GRS (Global Recycle Standard) certified fibres. From these recycled fibres, TEKSHA workers knit all the brand's own fabrics. TEKSHA also operates a scheme where customers can send back old garments, which will then be recycled into new ones.
Because TEKSHA's garments are made in Britian, UK consumers can be more confident that staff's rights are protected, and that carbon emissions associated with transport and delivery are reduced. As part of the Made In Britain scheme, TEKSHA helps to provide employment and boost the local economy, as well as bolster trades that often go elsewhere, and to sweatshops.
How did TEKSHA attain Ethical Accreditation? 
TEKSHA has attained Ethical Accreditation from The Good Shopping Guide. This involved an application process and a full review of the brand's ethical policies and practices. TEKSHA is subject to an annual review to ensure the company maintains high ethical standards.
As a result, TEKSHA is permitted to use our Good Shopping Guide Ethical logo, which certifies the brand's ethical status and allows consumers to recognise TEKSHA as an ethical brand.
Ethical performance in category
0
70
GSG category benchmark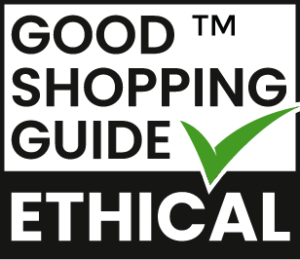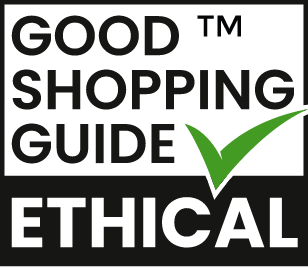 Awarded Ethical Accreditation
Ethical Rating
Environment
Environmental Report

Good

Better Cotton Initiative

N/A
People
Ethical Trading Schemes

N/A
Other
Ethical Accreditation

Good
= GSG Top Rating = GSG Middle Rating = GSG Bottom Rating