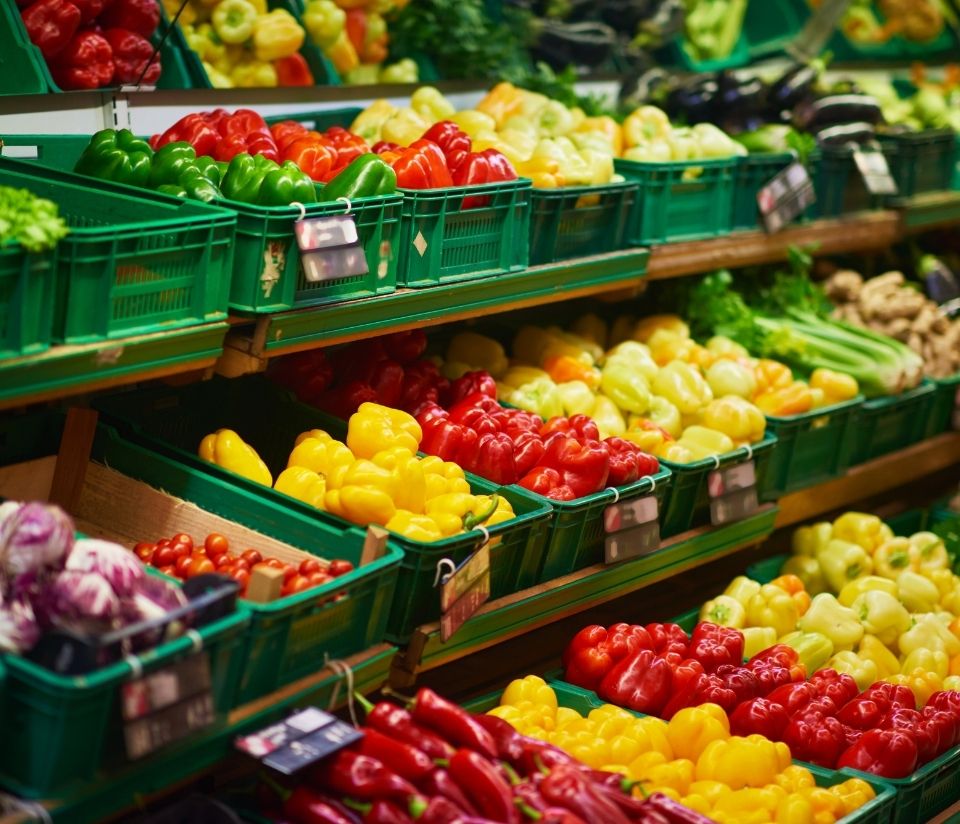 The Most Ethical Supermarkets & Buying Local
Is there such thing as an ethical supermarket?
Supermarkets are an unavoidable part of our day-to-day lives. Unfortunately, shopping at a supermarket comes with a range of ethical issues. The Environment, Animals, and People have all experienced harm because of supermarkets. Ease, immediacy, out-of-season produce; we have all got used to the uber-convenience of supermarkets. But the practices of supermarkets have pushed ecosystems, livestock and farming communities to the edge. Could an ethical supermarket be the way forward? And how do consumers buy local produce to reduce our environmental and social impact?
Fairtrade food products in UK supermarkets
Supermarkets are becoming increasingly conscious of their impact on the planet and society. Fairtrade food products are now sold in most UK stores, paving the way for better workers' rights within the industry. Many supermarkets will offer affordable ranges of Fairtrade food products from historically unethical sectors. Fairtrade chocolate, coffee, tea, bananas, sugar and cotton are now readily available in most UK supermarkets. The Fairtrade Foundation logo can be found on the packaging of many food and drink products. The Fairtrade certification ensures that the farmers producing your goods have access to a living wage and basic workers' rights. Hence, buying Fairtrade food products minimises the risk of purchasing from companies who use slave labour or maltreatment of workers. 
Fortunately, Fairtrade food products are available in most British supermarkets. Our research found that, apart from Iceland, Budgens, and Londis, all the supermarkets we researched sell Fairtrade food products within their own brand range.
Our research: Why there is no truly ethical supermarket
There is no ideal solution for choosing an ethical supermarket. None of the companies listed in our Ethical Supermarkets Ratings Table are perfect. However, some supermarkets perform better than others, so opting for a company within the green section of our tables can reduce the negative impact of your weekly shop. 
The Good Shopping Guide's research into supermarkets unfortunately found that most supermarkets have either a poor track record on human rights, animal welfare, or both. So we get it. It is so difficult to find an ethical supermarket.
Supermarket factory farms and battery chickens
Unfortunately for non-vegans, factory farming remains a prevalent issue for supermarkets. This makes it extremely difficult to ensure that your meat, eggs, and dairy products are not being produced under cruel and exploitative conditions. You can check out our guide to sustainable vegan food and ethical vegetarian food to get some great ideas for products that reduce your consumption of meat and dairy.
In 2020, an investigation by Open Cages revealed the abusive treatment of chickens in several British factory farms. The birds reportedly experienced severe distress from being crammed together in uncomfortable and unsanitary conditions. It is a shocking report. The factory farms investigated were discovered to be suppliers of Tesco, Sainsbury's, and Lidl.  
Farm animals often receive inhumane treatment before they end up on supermarket shelves. We found similar cases of animal abuse in factory farms across almost all supermarket supply chains. The Co-operative Food was the only supermarket to receive a top ethical rating under Animal Welfare in our latest research.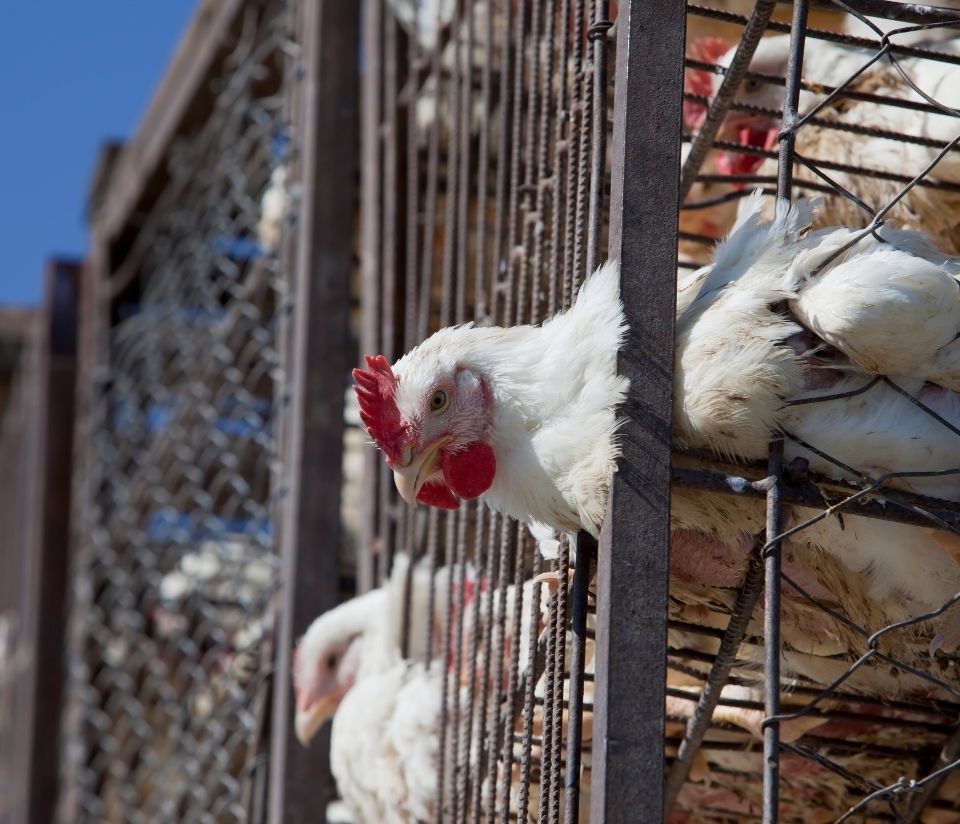 The Good Shopping Guide Research: Supermarkets and human rights
Our research also found several human rights concerns within the supply chains of many leading supermarkets. For instance, in 2020 an Ethical Consumer investigation into a farm in Almería, Spain, revealed the exploitation of migrant farm workers supplying Tesco, Sainsbury's, Aldi, Lidl, Waitrose, The Co-operative, Asda, Morrisons, and M&S. Farm workers were found to be living in crowded, dirty conditions whilst being subjected to excessive working hours and wages well below the legal minimum. 
The sheer number of supermarkets that were named in this one example demonstrates why it is so hard to find an ethical supermarket with a really good record. Not only are supermarkets involved in similar issues, they often source from the same suppliers. This means that one group of exploited workers could be producing food for all your local supermarkets.  
Due to the complexity of the supermarket sector and its thousands of product lines which can each attract specific criticism, we have lowered the ethical benchmark for supermarkets to allow for the most ethical supermarkets to be differentiated. It is important to note of course that 'most ethical' does come with significant caveats as it is a low-scoring sector.
The supermarkets appearing in the green section of our ethical comparison ratings table are still involved in problematic human rights, environmental, and animal welfare issues. However, deeming all supermarkets as completely unethical is not helpful, as supermarket shopping is a necessary part of our lives.
The sheer number of supermarkets that were named in this one example demonstrates why it is so hard to find an ethical supermarket. Chains often source from the same suppliers. This means that one group of exploited workers could be producing food for all your local supermarkets.  
Supermarket food waste
Food waste is a huge problem for UK supermarkets. Only around 9% of supermarket food waste is donated for human consumption. The rest goes to the production of fertiliser and biogas. Food products, particularly meat, require a huge quantities of water, energy, and land. When food is thrown away, all these important resources go to waste!
How you can help: Buy local produce and Fairtrade food products
When shopping at a supermarket, it is impossible to avoid unethical practices. However, there are ways you can minimise your impact, such as choosing to buy local produce and Fairtrade food products where you can. Additionally, if you are purchasing from ethical brands sold within supermarkets, you are already making ethically minded choices. 
Our most important piece of advice is to buy local. It may not be possible to buy local if your closest shop is a Tesco or a Sainsbury's, but if you have access to an independent store this your best option. The most ethical supermarket near you does not have to be a chain!
When you buy local groceries, you are supporting your local economy, and keeping chains from monopolising the grocery industry. Moreover, if you buy local produce, which usually has a much better carbon footprint than groceries shipped from miles away, benefiting the environment. Look to buy local from farmshops, refill shops, farmers and producers directly, independent grocers and butchers or even from 'hedge-veg' stalls!
Finding an ethical supermarket is hard. But there are some small steps that ethical consumers can take to support fairer farming practices. 
The Good Shopping Guide's research team has written individual reports on each brand page and their business ethics. Click a brand name to read more detail about how your favourite supermarket considers and treats the Environment, Animals and People.
Co-op Food, Aldi, Iceland, Lidl, Sainsbury's, Waitrose, Morrisons, Ocado, Tesco, Marks & Spencer and Asda.