Burns Pet Nutrition: Developed By A Vet For A Happy, Healthy Pet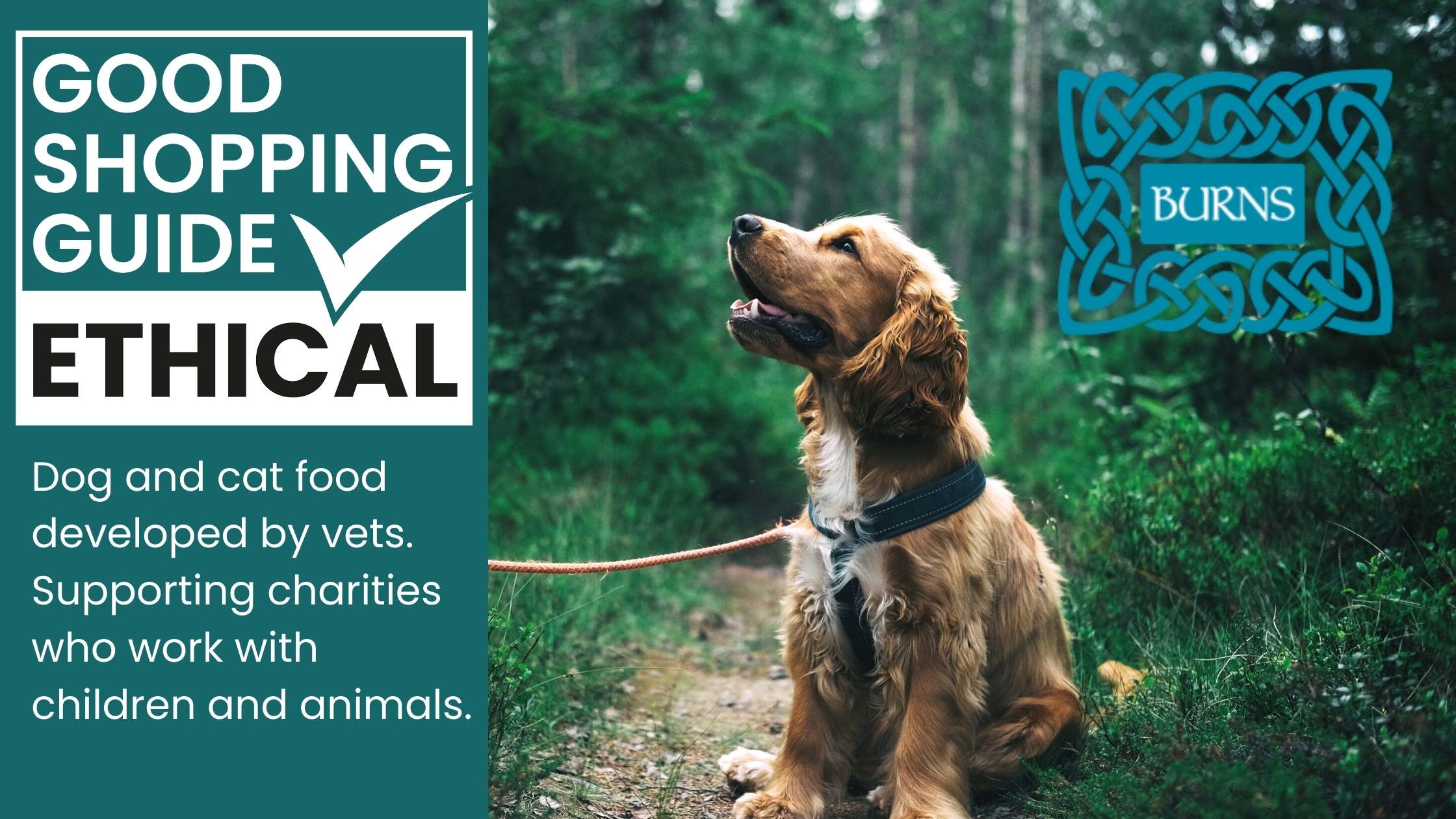 Burns Pet Nutrition supports animal rescue centres, UK literacy charities and occupational therapy initiatives
We are pleased to announce that natural pet food company, Burns Pet Nutrition, which is recommended in our Cat & Dog Food Ethical Ratings Tables, has been re-awarded independent Ethical Accreditation.
Developed by a veterinarian in 1993, it has since built a reputation as a trusted brand for pet owners seeking a natural and healthy approach to pet food. Burns Pet Nutrition focus on wholesome ingredients for your pets to get all their nutrients.
Its in-house charity, The John Burns Foundation supports school's literacy initiatives (such as reading-with-dogs courses) and animal rescue centres. The Foundation also provides people experiencing social isolation or injury with the opportunity to find community through woodwork, gardening and other activities beneficial for mental and physical health.
To see its full range of products and for further information about the company visit its website: www.burnspet.co.uk
If your brand is interested in becoming Ethically Accredited with The Good Shopping Guide, you can fill out our Initial Assessment Form here.
Sign up to our newsletter