Ethical shopping is an economic strategy that redirects the flow of capital to ethical businesses.
Ethical shopping is about financially empowering ethical businesses and defunding unethical ones. Ethical businesses do not lobby against progressive climate or socioeconomic policies. They do not cause deforestation or commit human rights abuses. Ethical businesses do not support profit over human and environmental well-being. Ethical shopping is part of social justice movements. Consumers can be a part of the transition to a society that is better to the environment, to animals, and to people. From clothing, to food, to tech, to energy bills, consumer purchases are a part of our daily lives. And the truth is, those purchases have power.
Ethical shopping has become especially persuasive to businesses, as companies get bigger and corporate influence increases. Businesses can sometimes assume more power than the state (sometimes at the cost of democracy). Our buying choices, therefore, have global ramifications that affect legislation, policies, governments, rights, law, the lives of millions and the health of our planet.
The importance of individuals' buying choices has never been so pertinent. When we choose to shop ethically and avoid irresponsible companies, we can minimise the damage that we do to the world around us today. Consumers can help establish a healthier relationship between businesses and their ethical impact.
 We believe that one key to a progressive society lies in the ethical purchasing choices you make within the current economic climate. The Good Shopping Guide shows you how to channel your spending power towards only the most responsible companies.
Why is purchasing from unethical brands a problem?
Most of us are now aware of our carbon footprint, but we should also know that we leave an ethical footprint every time we shop.
Each purchase supports activities throughout the supply chain and beyond; activities that may include animal testing, deforestation, worker exploitation, human rights abuses, or investment in weapons and fossil fuels.
When assessing whether a brand is ethical or not, it is crucial to examine the company behind it. On the surface, a brand may seem like a sustainable choice but look a little deeper. Businesses have wised up to consumers who want to shop ethical and shop mindfully. Greenwashing abounds. Empty promises are rampant.
You may learn that your favourite cup of tea is made by a company involved in the nuclear power industry, whilst the manufacturer of your toothpaste has been criticised for deforestation.
The Good Shopping Guide exposes many of these connections, assessing the ethics of the companies behind hundreds of everyday products. We reveal which brands are implicated in unethical activities such as child labour, human rights violations, and environmental destruction.
But it's not all bad news. The Good Shopping Guide also reveals which brands and companies are deserving of your support, showing you how to shop ethically without doing any of your own research! All the information you need is freely published on The Good Shopping Guide for you to access. No sign-up needed.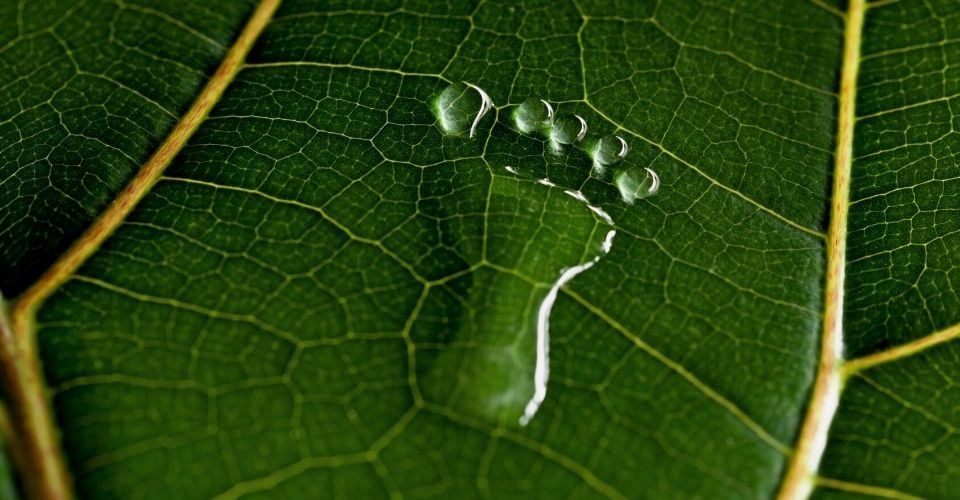 How to shop ethical and avoid greenwashing
Due to the rising consumer demand for ethical products, ethical shopping is becoming more and more mainstream. In every supermarket, high street store, or shopping website, you can find products marketed as 'eco-friendly' or 'sustainable'.
Unfortunately, this has resulted in many brands making false claims and advertising their products as 'ethical'. In reality, these businesses are anything but. Far from it. Quirky smoothie brand, Innocent, markets its drinks as environmentally friendly and sustainable. However, the brand is owned by The Coca-Cola Company. Almost since its inception, The Coca-Cola Company has been embroiled in controversy; from segregating workers during South Africa's apartheid to promoting unhealthy, sugary drinks, to lobbying against recycling, to aggravating water scarcity in Kerala.
This kind of misleading marketing is often referred to as 'greenwashing'. Greenwashing is at the heart of what The Good Shopping Guide seeks to address. The Good Shopping Guide carries out extensive, independent research and examines the parent companies behind the brands. We cut through the greenwashing and identify which companies are truly ethical.
By looking at our Ethical Ratings Tables and comparing The Good Shopping Guide score of each brand, you can identify which products deserve your money and which are better left on the shelf.
The breakdowns of these brands (available on all our Ethical Ratings Tables) give you more information about their business activities. Just click on the 'Learn More' drop-down tab. Worried about funding companies involved in armaments? Simply look for companies with a cross or dash next to this category. Want to know if your sun cream has been tested on animals? Check out the table! Or if your mobile phone company produces an environmental report? Check the table!
Ethical Accreditation from The Good Shopping Guide
Some of the brands on our tables have attained independent Ethical Accreditation from The Good Shopping Guide. These brands can display our Good Shopping Guide Ethical Brand Award logo as a clear, independent, and trusted sign of their ethical position and credentials.  We encourage you to support brands and companies displaying our logo, as these businesses are regularly screened to ensure they uphold the highest ethical standards within the product sectors they operate in.