The Good Shopping Guide's newest Ethical Accreditation: Carbon Gold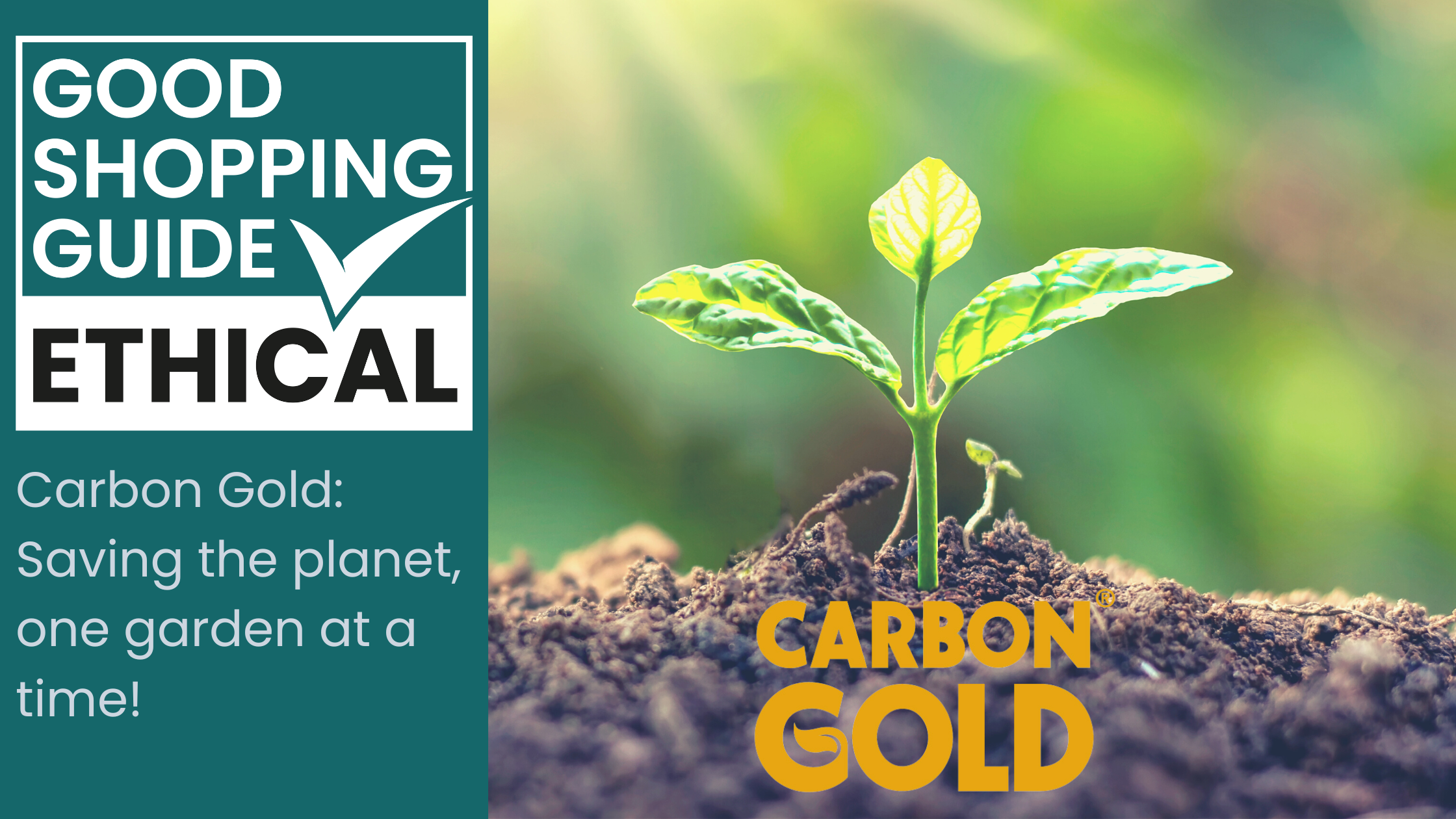 Carbon Gold awarded Ethical Accreditation
Carbon Gold, an ethical company specialising in organic biochar, has joined our prestigious list of Ethical Accreditation members!  We are pleased to welcome yet another company into our community of ethical, sustainable and socially responsible businesses.
Carbon Gold offers peat-free composts, soil improvers, fertilisers, compost rejuvenators and houseplant boosters for your garden.  All Carbon Gold products are certified organic by the Soil Association, which ensures high environmental standards and no nasties!
The brand's mission is to further a sustainable future for our environment by selling products that improves soil, plant and human health. Additionally, Carbon Gold's products help to address climate change through carbon sequestration.
Carbon sequestration is a process where CO2 is captured and stored, therefore removing it from the atmosphere. This means that Carbon Gold's innovative products can actually improve your carbon footprint!
Carbon Gold products are also certified as Made In Britain, which means the carbon emissions from transportation are far lower than products manufactured outside of the UK.
The Good Shopping Guide offers its congratulations to Carbon Gold for this excellent achievement! We hope to see many good things from the company in the future.
Sign up to our newsletter