Carbon neutral ethical flower delivery, from Arena Flowers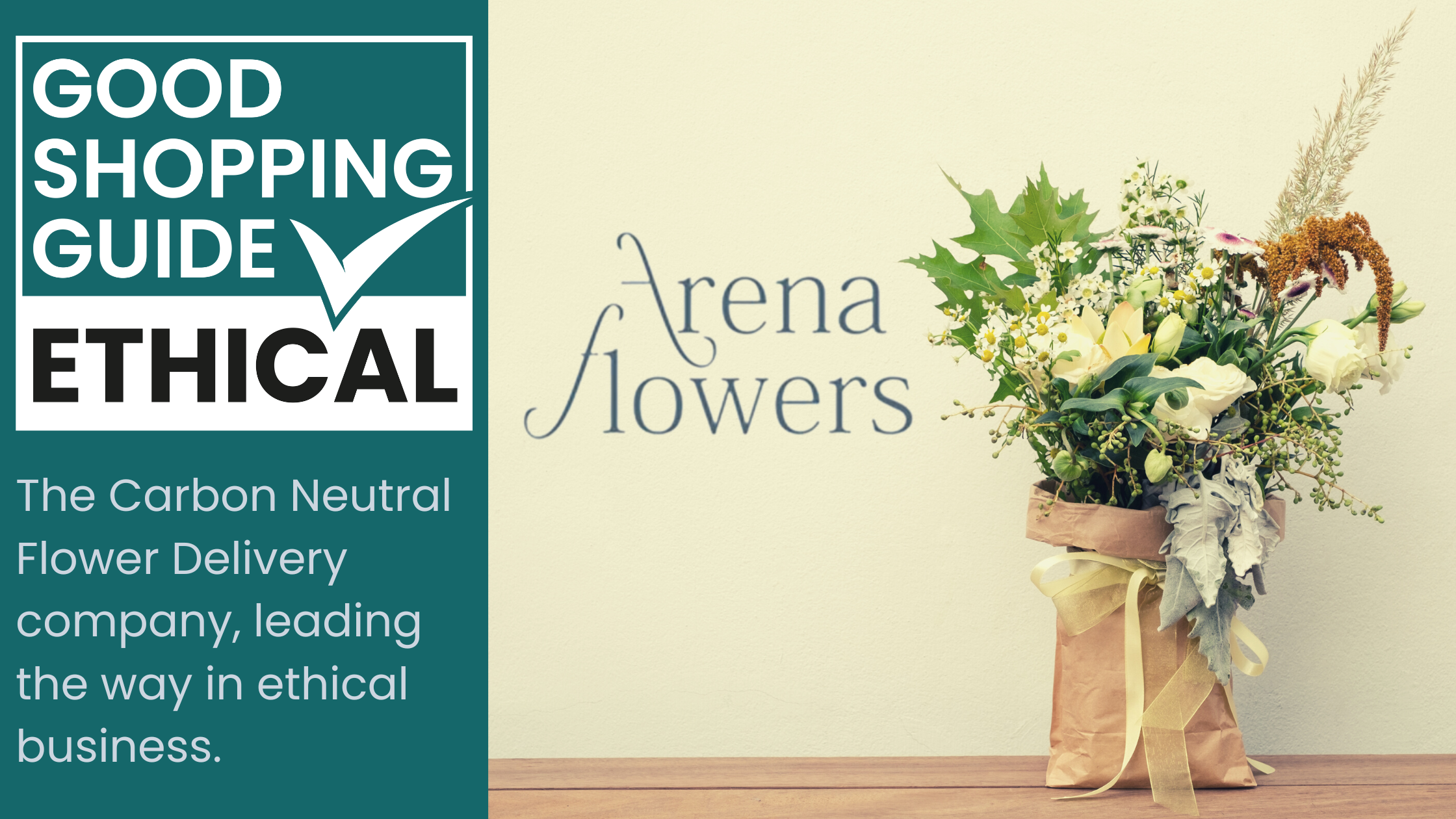 The Carbon Neutral Flower Delivery company, leading the way in ethical business.
Congratulations to Arena Flowers for being re-awarded our prestigious Ethical Accreditation, following a thorough review of the company's ethical and sustainable practices. This year marks the 16th year that Arena Flowers has attained Ethical Accreditation!
Arena Flowers has achieved an excellent GSG score of 100 in our ratings for Flower Delivery Companies for several years in a row and continues to maintain this score. We hope this outstanding achievement inspires other Flower Delivery Companies to look towards Arena Flowers as an example of what ethical flower delivery companies can achieve.
Arena offers a wide variety of flowers certified by The Fairtrade Foundation, which demonstrates the company's commitment to ensuring its suppliers adhere to ethical working practices. This is furthered by the fact that Arena Flowers follows the Ethical Trading Initiative Base Code, which sets high standards for workers' rights across a company's supply chain.
Arena Flowers has a comprehensive Sustainability Report which details the company's environmental achievements and goals for the future. This includes impressive feats such as becoming Carbon Neutral, reducing water consumption, and adopting 100% compostable packaging. Moreover, Arena's goal to plant 2.2 million trees by the end of 2022 shows that the company is committed to continuously progressing its environmental policies.
The Good Shopping Guide is pleased to represent Arena Flowers as one of our Ethical Accreditation members. The company truly reflects the exemplary standards of the companies we endorse to encourage consumers to make more ethical purchasing decisions.
Sign up to our newsletter