The Book Shelf becomes our latest Ethical Accreditation member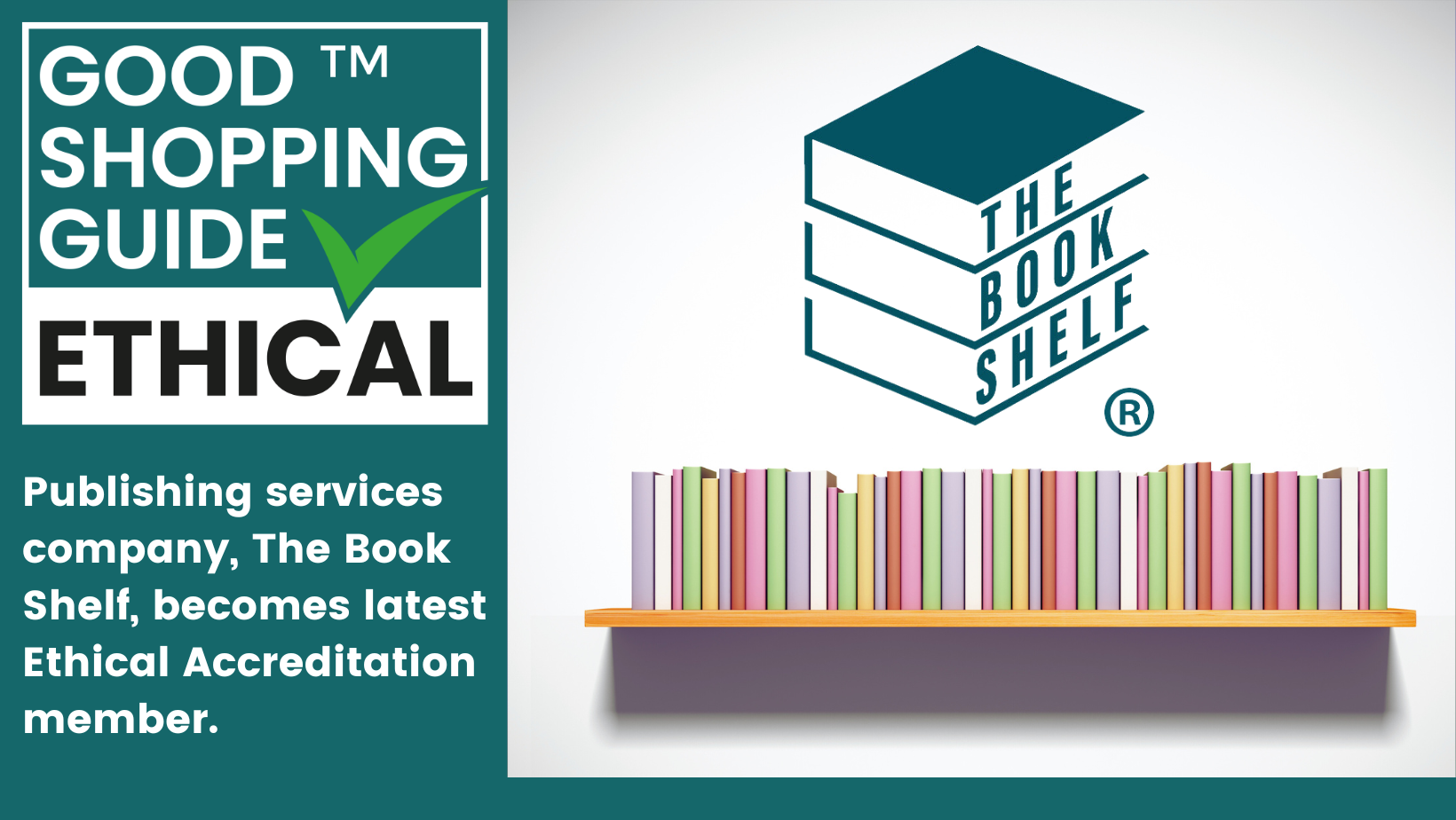 The Book Shelf is the latest brand to achieve Ethical Accreditation from The Good Shopping Guide, following a detailed assessment of its sustainable policies and practices towards the Environment, Animals and People.
The Book Shelf works with aspiring authors, helping them to write and publish books. Its services include coaching, critique, editing, proofreading, design, marketing and more.
The Book Shelf's work is based on its mission to make the publishing industry more accessible, so that anyone, regardless of race, sexuality, ethnicity, language or income can become a published author. This inclusive approach is what makes The Book Shelf different, as the publishing industry is typically very selective of the authors it represents.
The Book Shelf also seeks to address the destructive impact of the publishing industry, which contributes to deforestation and biodiversity loss, through minimising the environmental impact of its books. The brand encourages printing on demand and publishing e-books, rather than mass printing. The Book Shelf has also protected over 375 acres of rainforest by donating 10% of its profits to Rainforest Alliance.
Moreover, The Book Shelf has engaged in several initiatives that support the education of vulnerable children. Through its annual donations to Book Trust UK and Book Aid International, The Book Shelf supports children's literacy projects and donates books to children who may not otherwise be able to afford them. Through its work with its local Sport4Life charity, The Book Shelf also offers work experience programs to young people from disadvantaged backgrounds.
Although The Book Shelf does not appear in one of our Ethical Comparison Tables, the brand received an excellent approval rating in our assessment. Not only does The Book Shelf have comprehensive sustainability and ethics policies, it also was not found to be involved in any harmful activities. We are therefore proud to endorse The Book Shelf and welcome the brand into our community of Ethical Accreditation members.
If you need to help writing a book or want to find out more about The Book Shelf's services and ethical initiatives, visit The Book Shelf website.
Sign up to our newsletter