Environmental Transportation Association: How To Get Bike Insurance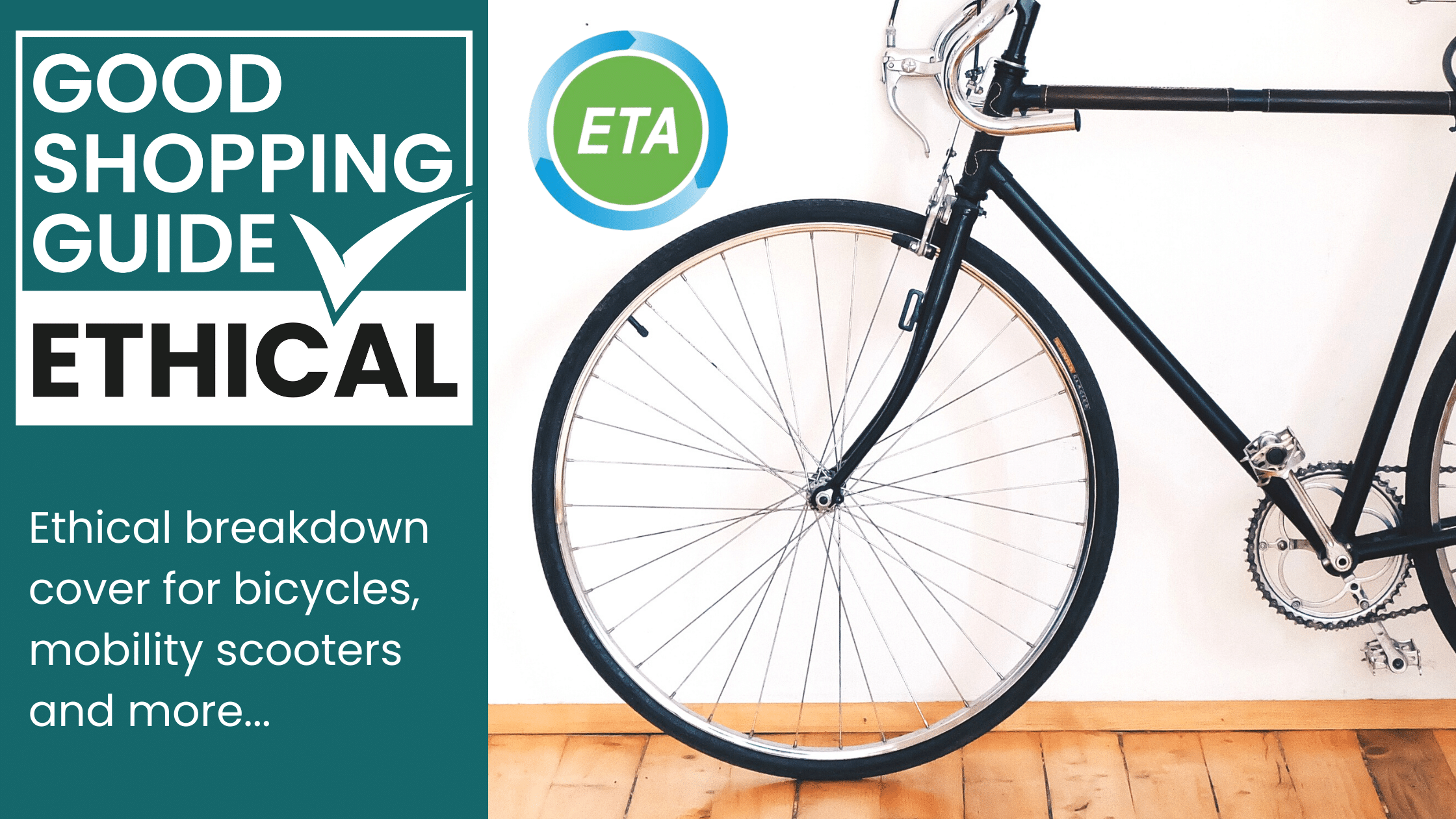 Environmental Transportation Association's insurance for your bike, mobility scooter, breakdown cover or carbon offsetting…
One of The Good Shopping Guide's top-ranking Ethical Insurance companies, The Environmental Transport Association (ETA), has been re-awarded independent Ethical Accreditation for the 14th successive year.
The ETA started 30 years ago as a green breakdown service and has gone on to offer cycle, home, mobility and travel insurance. For every breakdown or insurance policy taken out, the Environmental Transport Association supports vital environmental projects in Britain and throughout the world. The ETA sets a fantastic example to other companies wanting to know how to invest ethically.
Find out more about the company and their ethical services at www.eta.co.uk and see its top-ranking position within the Ethical Insurance Ethical Ratings Tables.
If your brand is interested in becoming Ethically Accredited with The Good Shopping Guide, you can fill out our Initial Assessment Form here.
Sign up to our newsletter