Melody's Magical Scents: A fragrant journey towards sustainability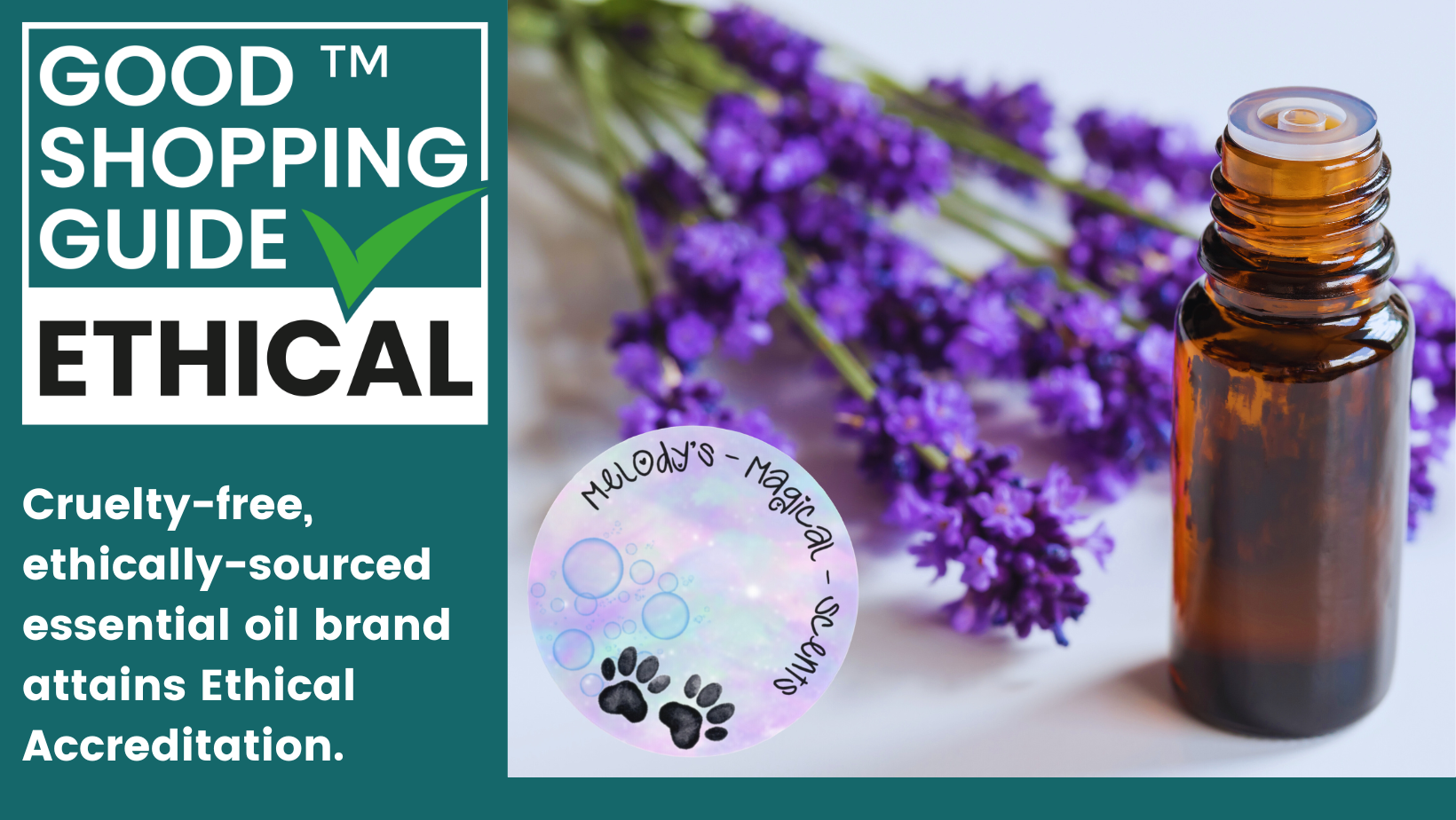 We are pleased to announce that Melody's Magical Scents has earned The Good Shopping Guide's respected Ethical Accreditation, solidifying its commitment to ethical practices and sustainability.
Melody's Magical Scents, a British-based company offering shower sprays and pillow sprays, has long been known for its enchanting and ethereal fragrances. One of the primary reasons Melody's Magical Scents received this accreditation is its unwavering dedication to sustainability.
Melody's Magical Scents has implemented several standout initiatives which reflect its commitment to sustainability and ethics. Firstly, Melody's Magical Scents has completely overhauled its packaging to be eco-friendly. Its products come in recyclable and biodegradable packaging, drastically reducing plastic waste. The company has even introduced refillable spray bottles to encourage customers to reduce their environmental impact.
Melody's Magical Scents is also committed to using ethically sourced and sustainable ingredients. The company works closely with local farmers and growers to ensure their raw materials are both high-quality and environmentally responsible.
The Good Shopping Guide was also pleased to see that Melody's Magical Scents displays a clear commitment to positive animal welfare practices. The company has always been against animal testing and proudly manufactures its products without any harm to animals. Additionally, Melody's Magical Scents is certified by The Vegan Society, which confirms that its products are vegan as well as cruelty-free.
Melody's Magical Scents has shown that it's possible for a fragrance company to blend magic with ethics. The brand has earned its Ethical Accreditation from The Good Shopping Guide through its dedication to sustainability, cruelty-free practices, fair business conduct and transparency.
When you choose a Melody's Magical Scents fragrance, you're not just indulging in an enchanting aroma – you're also supporting a company that is making a positive impact on the environment and society. Congratulations to Melody's Magical Scents on this well-deserved recognition!
Check out the Melody's Magical Scents website to see its shower sprays, pillow sprays and newly-introduced crystals.
Sign up to our newsletter