Trick or treat? Check out our brand new Sweets ratings this Halloween!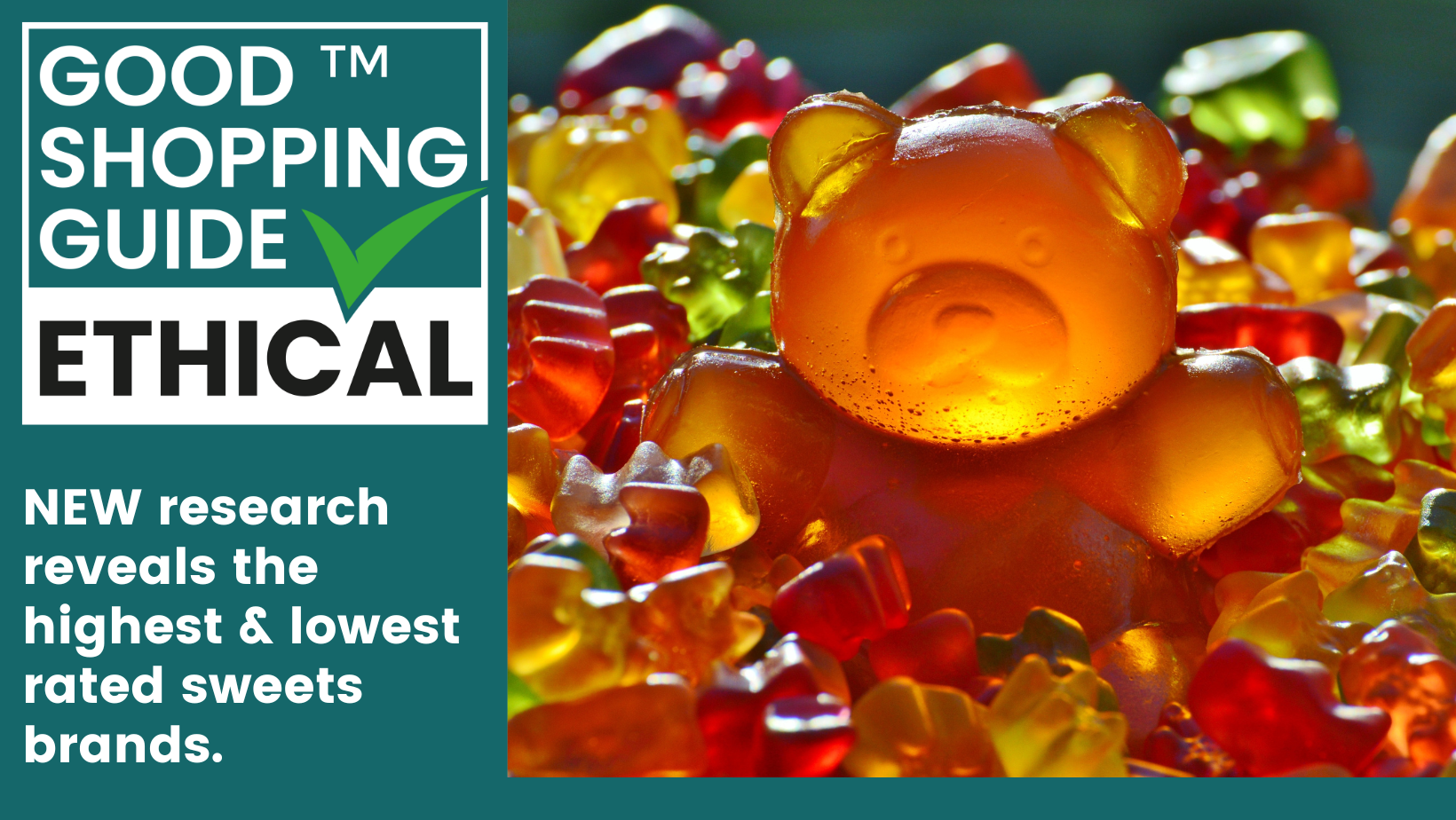 We are excited to announce the release of our brand new Sweets Ethical Comparison Ratings Table, which reveals the most ethical and sustainable Sweets brands to purchase in time for Halloween! The research covers 31 Sweets brands including household names such as Haribo, Refreshers, Skittles, Starbursts and Fruit Pastilles.
The scores out of 100 are based on an assessment of the companies' treatment of the Environment, Animals and People across 13 different research categories. This includes examining the companies' sustainability initiatives, as well as their palm oil sourcing policies and whether they offer any vegetarian or vegan certified products. To learn more about the specific requirements for each category, check out our How We Rate page.
The brands with the lowest scores include Jelly Babies, Liquorice Allsorts and Wine Gums (owned by Mondelēz), as well as Fruit Pastilles and Jelly Tots (owned by Nestlé). Mars, and its brands Skittles and Starbursts, also received a disappointing score. Due to the activities of their parent companies, Mondelēz, Nestlé and Mars, these sweets brands were linked to irresponsible palm oil sourcing issues, such as purchasing from palm oil producers involved in environmental destruction and human rights abuses.
As palm oil is an ingredient typically found in many sweets, the research paid close attention to the companies' palm oil sourcing policies. Palm oil is notorious for its role in contributing to deforestation, biodiversity loss and human rights abuses. Although many companies are members of the Roundtable on Responsible Palm Oil (RSPO), the scheme has been criticised by environmental groups, including Greenpeace, for its misleading sustainability claims.
With no clear solution available, the best option for ethical brands is to remove palm oil from products altogether. The sweets brands that have committed to removing palm oil from their products were therefore awarded a top rating in the Palm Oil Free criterion. This includes high-ranking brands such as Free From Fellows, Jealous Sweets and Candy Kittens.
Additionally, we were pleased to see that many of the top-rated brands in the Sweets research are offering gelatine-free sweets, making them the perfect treat for vegetarians and vegans! For instance, Just Wholefoods has received The Vegetarian Society's Vegan Approved certification for all its sweets. Consumers can be reassured that they are not funding animal cruelty when purchasing from these brands.
The Good Shopping Guide offers congratulations to the sweets brands that have successfully reached the ethical benchmark in the Sweets sector, which illustrates their commitment to being ethical and sustainable businesses. We also encourage the lower-performing brands to improve their ethical policies and practices in the future.
To see the full results and find out how your favourite sweet treats scored, see our full Sweets Ethical Comparison Table.
Sign up to our newsletter