No Sweat: Ethical Shoe Brand Po-Zu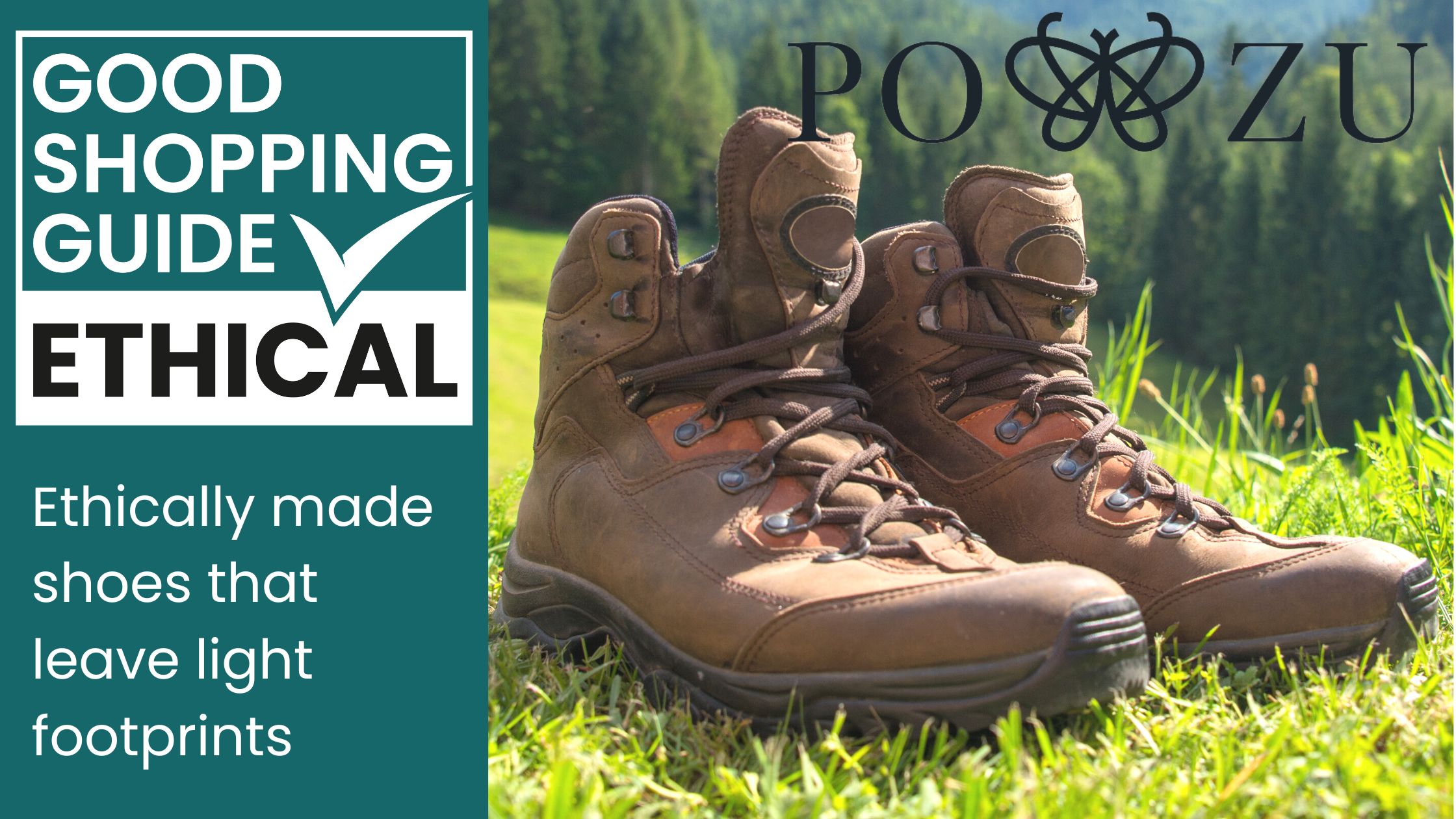 Firmly against sweatshops and fast fashion, Po-Zu have several initiatives to ensure fair labour
Po-Zu are the pioneering creators of sustainable and ethically sourced shoes and have featured as one of the top-ranking ethical footwear brands in The Good Shopping Guide since we first started publishing ethical brand comparison information back in 2002.
Po-Zu make shoes from carefully selected natural and sustainable materials that are healthy for feet, kind to the environment and safe for workers throughout their supply chain.
For years the company has been using innovative, sustainable fibres – like linen, Piñatex (a textile made from pineapple leaf fibre), organic cotton, cork and many more – to make stylish and modern footwear.  Recently, Po-Zu has introduced eco-friendly shoes made of Apple Skin – a vegan leather alternative created with natural waste from the apple juice industry.
The company has recently been re-awarded independent Ethical Accreditation following an annual ethical audit by The Good Shopping Guide and displays The Good Shopping Guide's Ethical Company logo alongside The Butterfly Mark and Fair Rubber Association logo.
Po-Zu's full range of 'shoes with a good sole', can be found on its website and don't forget to check out its high-ranking position in our Ethical Shoes & Trainers Ratings Table.
If your brand is interested in becoming Ethically Accredited with The Good Shopping Guide, you can fill out our Initial Assessment Form here.
Sign up to our newsletter