OSMO: Ethical and Natural Wood Protection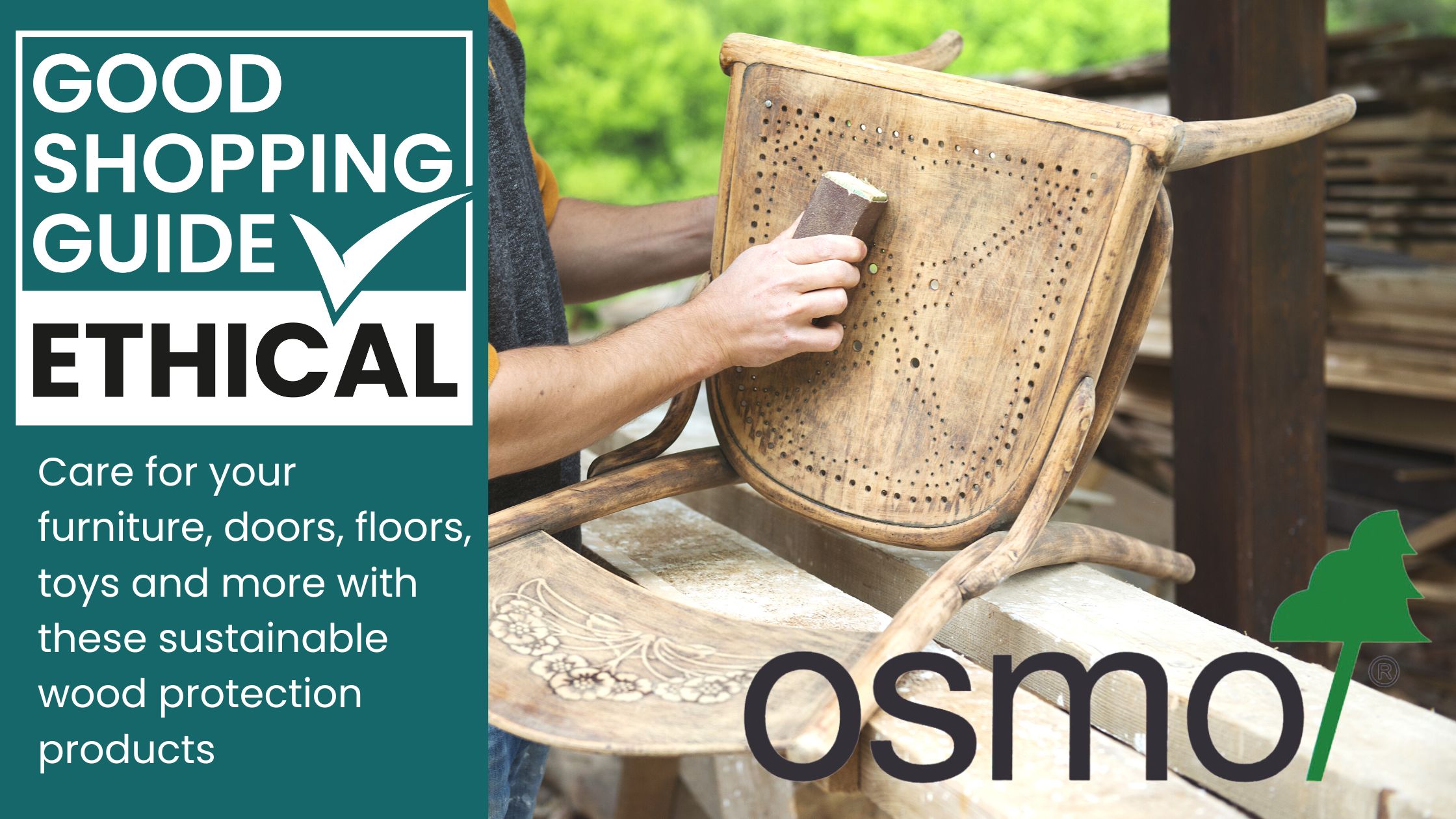 Wood protection brand, OSMO, uses nature to maintain your furniture and encourages repair, not waste!
OSMO is a specialist in wood protection products – offering a range of natural oils, waxes and paint for home and garden which are safe for humans, animals and plants.
The basis of its wood finishes is formed by plant oils and waxes – using sustainable raw materials like sunflower, linseed, soybean and thistle oils as well as carnauba and candelilla waxes.  Its extensively cleaned pigments have been approved for use in the food industry.
OSMO supports sustainable forestry and has an interest in an objective proof of origin for the wood it uses. Since 2005 it has fulfilled the high standards of the FSC® and PEFC systems for the company and are therefore allowed to offer products with the relevant seals.
OSMO has attained continual Ethical Accreditation from The Good Shopping Guide since 2005 and receives a top-ranking Ethical Company Index score of 100 in the latest ethical research analysis of Paint brands.
Sign up to our newsletter