Leading UK Florist, Prestige Flowers, has been re-awarded Ethical Accreditation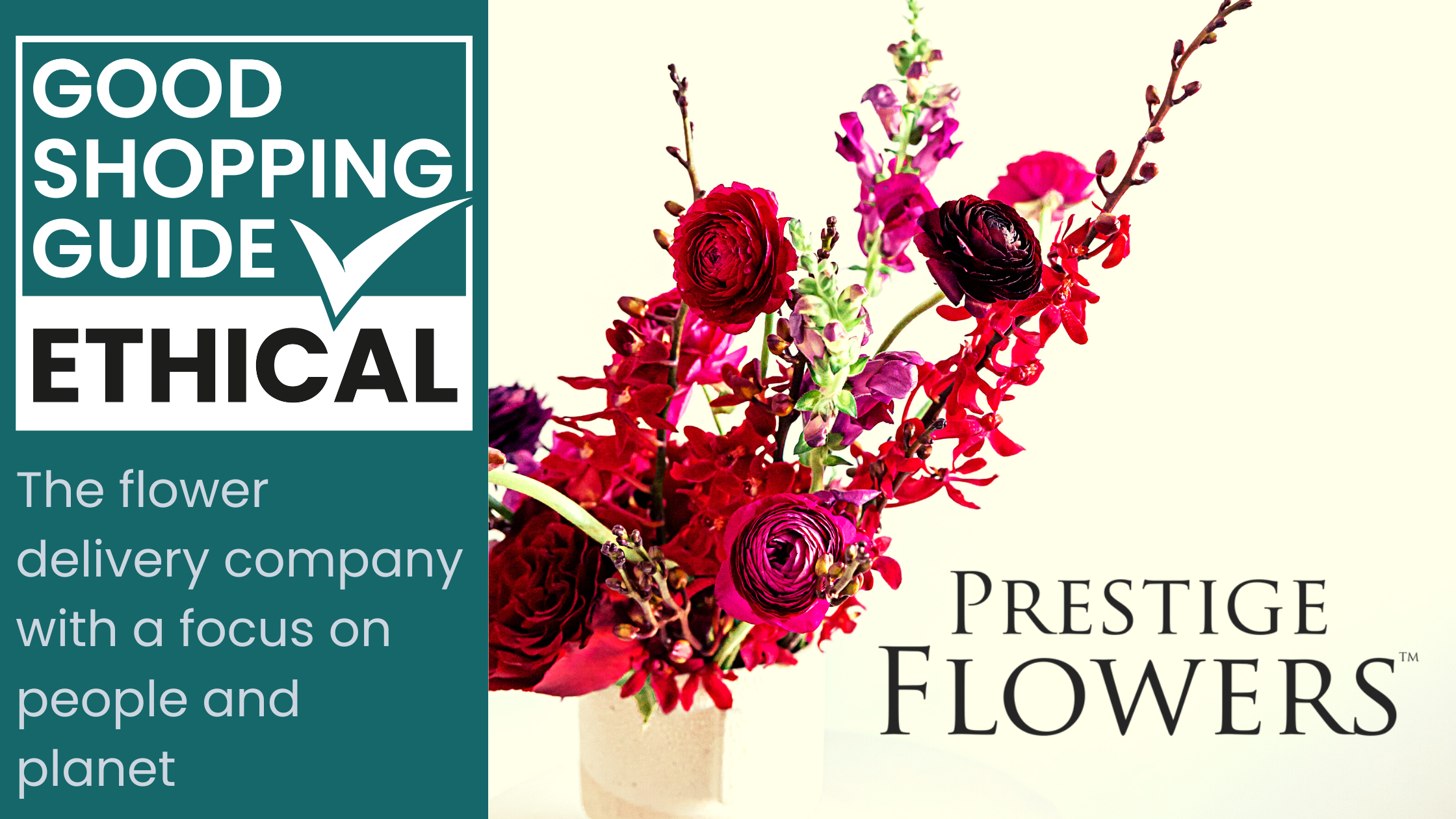 Prestige Flowers re-awarded independent Ethical Accreditation
One of the UK's leading florists, Prestige Flowers has successfully attained independent Ethical Accreditation from The Good Shopping Guide, following an in-depth analysis of the company's ethical policies and practices.
For over a decade the company has striven toward becoming one of the most ethical florists in the industry, by adopting ethical practices in its operations – from production through to dispatch – in order to limit its carbon footprint.
Prestige Flowers has a robust recycling programme that includes locally composting of green waste, recycling of all imported plastics and fully recycling cardboard – plus all its own products are fully recyclable and compostable.
Most recently, within Prestige Flowers' UK production facilities, the company removed its reliance on gas energy and introduced solar panelling for production.
The company carefully selects the flower farms they choose to work with and is increasing its support of British growers.  All flower farms are strictly audited to ensure worker rights, ethical product production and sustainability are fully adhered to.
See Prestige Flowers' high ranking position in our Ethical Ratings table for Flower Delivery Companies and find out more about the company's values and see its full product listing on the Prestige Flowers website.
Sign up to our newsletter