Yarrah Organic Pet Food: Good Food For Good Dogs (and Cats Too!)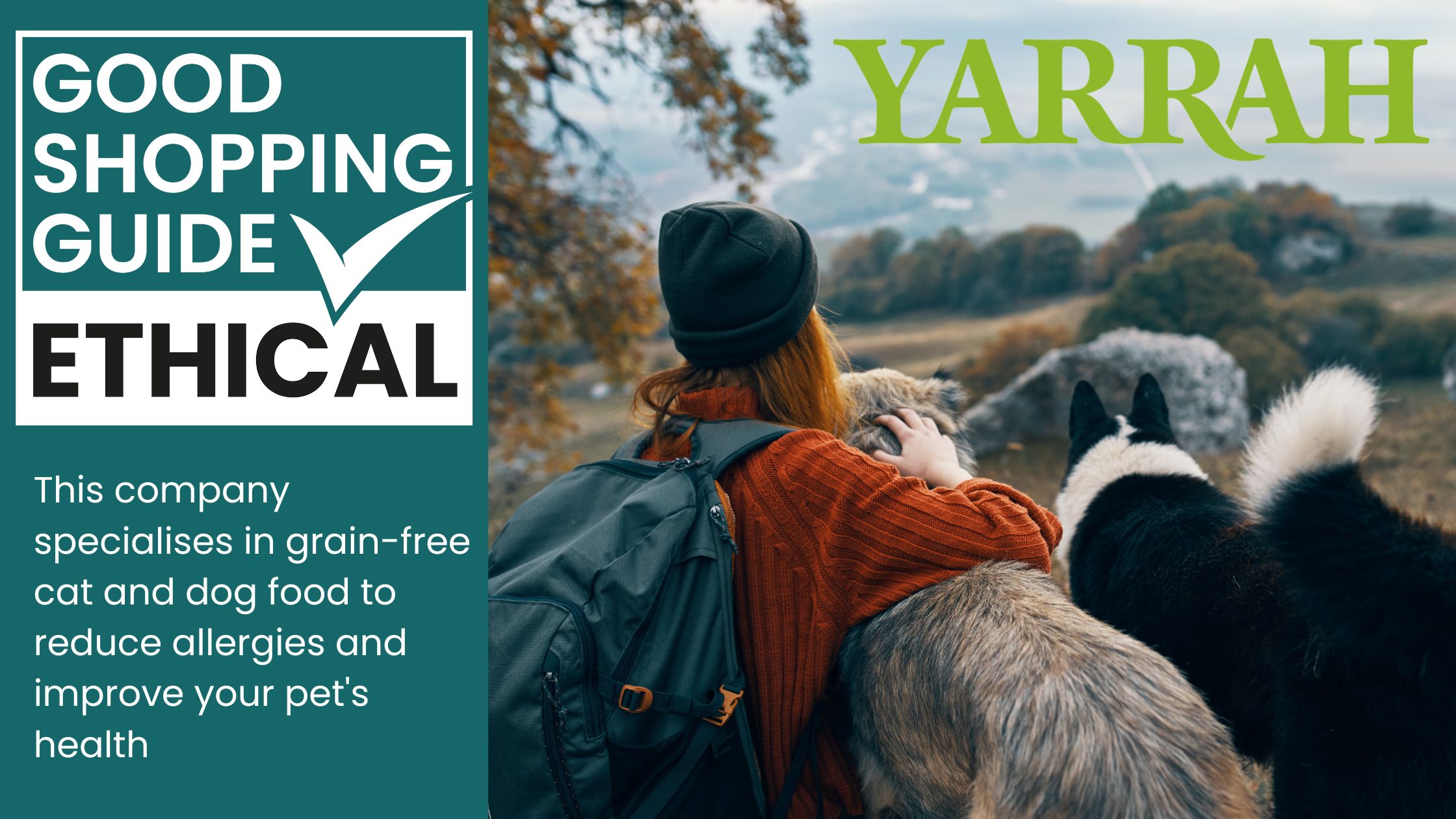 Organic food isn't just good for humans, it's good for our pets too!
We are delighted to announce that Yarrah Organic Petfood has attained an Ethical Company Award from The Good Shopping Guide. This is independent accreditation of the company's ethical status.
Yarrah has led the way in producing organic pet food, since they first launched organic food for dogs nearly 30 years ago.  Since then, Yarrah has become the organic dog and cat food market leader with products available in over 22 countries across the world.
Ethics run through the core of the company, Yarrah has a feeling of responsibility for the wellbeing of humans, animals and nature – pledging to make the right choices without compromise.
Yarrah and DANO – another organic pet food from the company – are featured as two of The Good Shopping Guide's top-ranking brands for ethics in the latest update to our Ethical Cat & Dog Food Ratings Table.
To find out more about the company, their values and products, see the Yarrah website: www.yarrah.com/en/
If your brand is interested in becoming Ethically Accredited with The Good Shopping Guide, you can fill out our Initial Assessment Form here.
Sign up to our newsletter