How ethical is 100Green?
100Green, an ethical energy supplier offering 100% renewable energy tariffs, is one of The Good Shopping Guide's leading Ethical Accreditation members and is featured on our list of the Top 200 Ethical Businesses.
100Green therefore receives an excellent Good Shopping Guide Ethical Score of 100 in our Energy Suppliers Ethical Comparison Table and passes our ethical benchmark with flying colours.
In which areas does 100Green perform well?
With an excellent score of 100 in our Energy Suppliers assessment, 100Green achieves full marks in all three categories of our assessment – the Environment, Animals and People.
In terms of the environment, 100Green achieves the top score in the Environmental Report criterion, due to its extensive sustainability policies and commitment to environmental progress. Additionally, as 100Green's electricity fuel mix is 100% renewable, the brand receives a top rating for the Energy Mix criterion. 100Green is also not involved in the nuclear power industry and therefore receives a top rating for Nuclear Power.
100Green also performed well for People. This includes a top rating in the Political Donations category, as 100Green was not found to have made any political donations in the past five years.
What makes 100Green so sustainable?
100Green has been supplying green energy for over 22 years. The company prides itself on being the UK's only energy supplier that offers not only 100% renewable energy but also 100% green gas. This means that no fossil fuels were used in the production of 100Green's gas and electricity supply, making it the ideal option for households looking to lower their carbon footprint.
100Green also seeks to assist its most vulnerable customers in paying their energy bills, which has been a primary focus for the company in recent years. Offering a phone-first service means a case-by-case approach can be taken, offering the right support for each individual. Additionally, 100Green proactively works with StepChange to support customers struggling with their finances.
100Green is also dedicated to being a business with a positive social impact, which is reflected in its recent work with Rural England Supporters' Group. 100Green works with the organisation to improve the economic, social and environmental wellbeing of rural areas in England.
How did 100Green achieve Ethical Accreditation?
100Green has attained Ethical Accreditation from The Good Shopping Guide. This involved a detailed audit of the brand's ethical policies and practices to verify its ethical status. 100Green is subject to regular re-assessment to ensure the company maintains high ethical standards.
As a result, 100Green is permitted to use our Good Shopping Guide Ethical mark, which certifies the brand's ethical status and allows consumers to recognise 100Green as an ethical brand.
Visit our Accredited Brands Directory to see which brands have achieved The Good Shopping Guide's Ethical Accreditation. To find out more about how it works, please get in touch or complete a Free Initial Assessment Form.
If you're looking for a renewable energy tariff, explore 100Green's energy plans on the company website.
Ethical performance in category
0
80
GSG category benchmark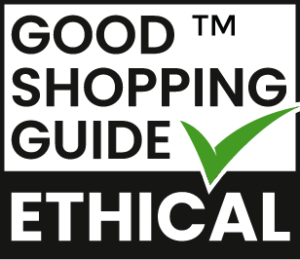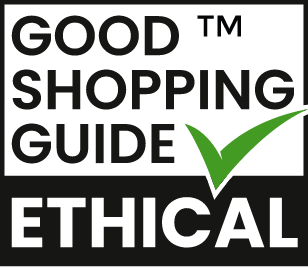 Awarded Ethical Accreditation
Ethical Rating
Environment
Environmental Report

Good
Other
Ethical Accreditation

Good
= GSG Top Rating = GSG Middle Rating = GSG Bottom Rating