How ethical is Arena Flowers? 
Arena Flowers, a sustainable flower delivery brand owned by Arena Online, is one of The Good Shopping Guide's top-rated ethical companies. The brand receives an excellent Good Shopping Guide ethical score of 100 in our Ethical Flower Delivery Companies Ratings Table and therefore passes our ethical benchmark with flying colours.
We encourage other companies in the Flower Delivery Companies sector to follow Arena Flowers' example and adopt more ethical policies and practices.
In which areas does Arena Flowers perform well?
Arena Flowers performs well across all categories of our research, receiving 100% for the Environment, Animals, and People criteria. For instance, Arena Flowers has a Sustainability Report which outlines its commitment to becoming carbon neutral and therefore receives a top rating for its Environmental Report.
Moreover, some of Arena Flowers's products are certified-Organic and Fairtrade, thus receiving a top rating for both categories. These attributes highlight that the brand understands the importance of sustainable farming and fair pay for flower farmers. 
What makes Arena Flowers so sustainable?
Arena Flowers has several ethical policies and practices that further the brand's ethical status. As a living wage employer, Arena Flowers demonstrates that it cares about the well-being of its workers. 
Additionally, Arena Flowers works with several charities on various ethical initiatives. For instance, Arena Flowers has partnered with Women's Aid, an organisation that supports women and children facing domestic violence, and Centre Point, which supports the rehabilitation of homeless youth.
Arena Flowers also banned single-use plastics back in 2017, which reflects the brand's longstanding commitment to addressing the environmental concerns within its industry.
How did Arena Flowers attain Ethical Accreditation?
Arena Flowers has attained Ethical Accreditation from The Good Shopping Guide. This involved an application process and a full review of the brand's ethical policies and practices. Arena Flowers is subject to an annual review to ensure the company maintains high ethical standards.
As a result, Arena Flowers is permitted to use our Good Shopping Guide Ethical logo, which certifies the brand's ethical status and allows consumers to recognise Arena as an ethical brand.
Ethical performance in category
0
72
GSG category benchmark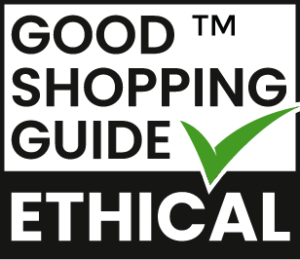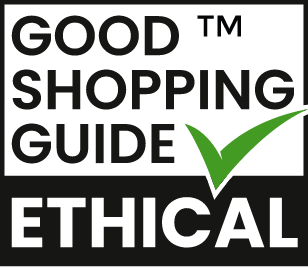 Awarded Ethical Accreditation
Ethical Rating
Environment
Environmental Report

Good
Other
Ethical Accreditation

Good

Public Record Criticisms

Good
= GSG Top Rating = GSG Middle Rating = GSG Bottom Rating