How ethical is Avallen?
Avallen is a small Spirits company based in The Netherlands, and one of The Good Shopping Guide's top-rated ethical brands and is featured on our list of the Top 200 Ethical Businesses.
Avallen produces natural apple brandy from Normandy, France, made from nothing but apples, water, and time. Avallen is on a mission to become the world's leading sustainable drink and seems to be well on its way.
The brand receives an excellent GSG ethical score of 92 in our Ethical Spirits Ratings Table and therefore successfully passes our ethical benchmark.
We encourage other companies in the Spirits sector to follow Avallen's example and adopt more ethical policies and practices.
In which areas does Avallen perform well?
Avallen performs well across a range of The Good Shopping Guide's criteria. In particular, the environmental report for the brand was impressive.
Avallen publishes its Life Cycle Analysis, the results of which demonstrate that the company is climate positive through insetting rather than offsetting. It has partnerships with innovative packaging companies and shuns monocrop agriculture. It also has an advocacy strategy that puts an emphasis on training sustainable actions, a majority female workforce, a water footprint that's a fraction of other spirit categories, and a commitment to total transparency across all areas.
The company is EDI (Equality, Diversity & Inclusion) compliant and has no involvement in animal testing. We found no negative records found for nuclear, fossil fuels, animal welfare, armaments, political donations or public record criticisms of Avallen. Therefore Avallen  performs well across the board.
We were pleased to verify Avallen 's status as an ethical brand that places respect for the Environment, Animals, and People at the heart of its values.
What makes Avallen so sustainable?
Avallen states that it donates 2% of revenue to the Bumblebee Conservation Trust. The company does not use GMOs and its products are vegan, containing only apples and water.
Avallen states that every bottle produced removes more CO2e from the atmosphere than it takes to produce, due to the use of traditional orchards and pioneering paper bottles. It also supports small scale farmers local to the distillery, making its production highly sustainable.
How did Avallen attain Ethical Accreditation?
Avallen has attained Ethical Accreditation from The Good Shopping Guide. This involved an application process and a full review of the brand's ethical policies and practices. Avallen  is subject to an annual review to ensure the company maintains high ethical standards.
We are pleased to verify Avallen 's status as an ethical brand that places respect for the Environment, Animals, and People at the heart of its values. Avallen's work with The Bumblebee Conservation Trust, membership to 1% for the Planet and extensive environmental policies demonstrate its ethical status,
As a result, Avallen is permitted to use our Good Shopping Guide Ethical mark, which certifies the brand's ethical status and allows consumers to recognise it as an ethical brand.
Ethical performance in category
0
65
GSG category benchmark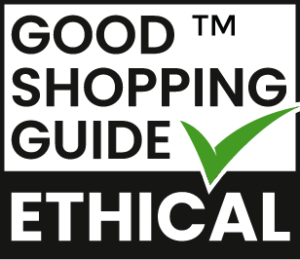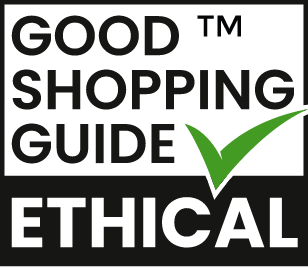 Awarded Ethical Accreditation
Ethical Rating
Environment
Environmental Report

Good

Genetic Modification

Good
Other
Ethical Accreditation

Good

Public Record Criticisms

Good
= GSG Top Rating = GSG Middle Rating = GSG Bottom Rating