How ethical is Bird & Wild?
Bird & Wild, an ethical coffee brand offering 100% Fairtrade and organic coffee, is one of The Good Shopping Guide's leading Ethical Accreditation members and is featured on our list of the Top 200 Ethical Businesses.
The brand therefore receives an excellent Good Shopping Guide Ethical Score of 100 in our Coffee Ethical Comparison Table and passes our ethical benchmark with flying colours.
Bird & Wild is the UK's leading shade grown and bird friendly certified coffee, as well as Fairtrade and organic. The brand donates to the RSPB wildlife charity with every bag sold, thereby protecting wildlife at home and abroad with every cup you drink. Since 2018, Bird & Wild coffee has donated over £50,000 to the RSPB.
Bird & Wild's ethical achievements reflect its commitment to being a brand with a positive impact. We therefore encourage other coffee brands to look towards Bird & Wild as an example of an ethical coffee brand.
In which areas does Bird & Wild perform well?
With an excellent score of 100 in our Coffee Assessment, Bird & Wild achieves full marks in all three categories of our assessment – the Environment, Animals and People.
Bird & Wild's environmental commitments include its extensive sustainability initiatives and sourcing of organic coffee certified by the Soil Association. These achievements resulted in Bird & Wild receiving a top rating in the Environmental Report and Organic categories.
Additionally, Bird & Wild received a top rating for Fairtrade, as all its coffee is certified by the Fairtrade Foundation.
What makes Bird & Wild so sustainable?
Bird & Wild stands out as an exemplary ethical company, primarily due to its unwavering commitment to bird welfare. Founded on the principle of combining coffee cultivation with the preservation of wild bird habitats, Bird & Wild has forged a remarkable path in the industry.
Bird & Wild's shade-grown coffee comes with ethical and environmental benefits compared to traditional sun-grown coffee. Grown under the canopy of native trees, shade-grown coffee preserves vital bird habitats, fosters biodiversity, and reduces the need for deforestation.
Moreover, Bird & Wild dedicates 6% of its profits to supporting the Royal Society for the Protection of Birds (RSPB). This partnership underscores the company's contribution to bird welfare, as it funds conservation projects aimed at preserving and restoring bird habitats. These efforts help mitigate the devastating effects of habitat loss, climate change and other threats to avian species.
How did Bird & Wild achieve Ethical Accreditation?
Bird & Wild has attained Ethical Accreditation from The Good Shopping Guide. This involved a detailed audit of the brand's ethical policies and practices to verify its ethical status. Bird & Wild is subject to regular re-assessment to ensure the company maintains high ethical standards.
As a result, Bird & Wild is permitted to use our Good Shopping Guide Ethical mark, which certifies the brand's ethical status and allows consumers to recognise Bird & Wild as an ethical brand.
Visit our Accredited Brands Directory to see which brands have achieved The Good Shopping Guide's Ethical Accreditation. To find out more about how it works, please get in touch or complete a Free Initial Assessment Form.
If you're looking for ethical and sustainable coffee, check out the Bird & Wild website.
Ethical performance in category
0
70
GSG category benchmark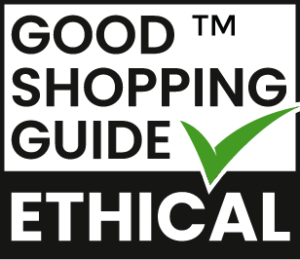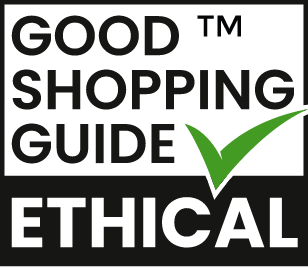 Awarded Ethical Accreditation
Ethical Rating
Environment
Environmental Report

Good

Genetic Modification

Good
Other
Ethical Accreditation

Good

Public Record Criticisms

Good
= GSG Top Rating = GSG Middle Rating = GSG Bottom Rating