How ethical is Bloom? 
Bloom, an eco-friendly flower delivery brand owned by Larry Walshe, is one of The Good Shopping Guide's top-rated ethical brands. 
The brand receives an excellent Good Shopping Guide ethical score of 90 in our Ethical Flower Delivery Companies Ratings Table and therefore successfully passes our ethical benchmark.
We encourage other companies in the Flower Delivery Companies sector to follow Bloom's example and adopt more ethical policies and practices.
In which areas does Bloom perform well?
As a top-rated brand, Bloom performs well across a range of ethical criteria. For example, Bloom receives a top rating for Fairtrade, since it offers bouquets of Fairtrade-certified roses. 
Opting for Fairtrade-certified products reflects Bloom's concern for human rights and the treatment of workers in its supply chain, as The Fairtrade Foundation sets regulations to help ensure that farm workers are treated fairly. This is also reflected in the brand's strict code of conduct, which outlines Bloom's standards for social and environmental performance that it expects its suppliers to adhere to. 
What makes Bloom so sustainable?
Bloom also has some sustainable initiatives that further the brand's ethical status. Firstly, Bloom was the first UK premium online florist to be 100% plastic free, with all its packaging being recyclable or compostable.
Moreover, Bloom is involved in regenerative projects that support environmental progress. The brand works in partnership with World Land Trust to plant trees and repair animal habitats.
How did Bloom attain Ethical Accreditation? 
Bloom has attained Ethical Accreditation from The Good Shopping Guide. This involved an application process and a full review of the brand's ethical policies and practices. Bloom is subject to an annual review to ensure the company maintains high ethical standards.
As a result, Bloom is permitted to use our Good Shopping Guide Ethical logo, which certifies the brand's ethical status and allows consumers to recognise Bloom as an ethical brand.
Ethical performance in category
0
72
GSG category benchmark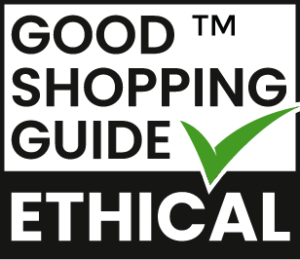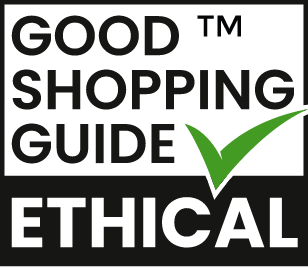 Awarded Ethical Accreditation
Ethical Rating
Environment
Environmental Report

Good
Other
Ethical Accreditation

Good

Public Record Criticisms

Good
= GSG Top Rating = GSG Middle Rating = GSG Bottom Rating