How ethical is Brecon Carreg?
Brecon Carreg, an ethical bottled water brand based in Wales, is one of The Good Shopping Guide's top-rated ethical brands. 
The brand receives an excellent Good Shopping Guide ethical score of 91 in our Ethical Bottled Water Ratings Table and therefore successfully passes our ethical benchmark.
We encourage other companies in the Bottled Water sector to follow Brecon Carreg's example and adopt more ethical policies and practices.
In which areas does Brecon Carreg perform well?
Brecon Carreg performs well across several ethical criteria, particularly in the Environment category. Brecon Carreg receives a top rating for its Environmental Report, as the brand has a clear policy which outlines multiple targets for reducing its environmental impact.
For instance, Brecon Carreg clearly demonstrates its understanding of the plastic waste issue within the Bottled Water sector. As a result, the company has set a target to use 100% recycled or recyclable packaging in its products by 2025.
What makes Brecon Carreg so sustainable?
Brecon Carreg has a wide range of sustainable initiatives that further the brand's ethical status. The brand sources its water from the Brecon Beacons in Wales, which is ideal for British consumers that want to purchase locally sourced water with minimal food miles.
Moreover, Brecon Carreg is an independent brand owned by a locally based company. Consumers can therefore feel reassured that by purchasing from Brecon Carreg, their money will not be funding large unethical corporations. 
How did Brecon Carreg attain Ethical Accreditation?
Brecon Carreg has attained Ethical Accreditation from The Good Shopping Guide. This involved an application process and a full review of the brand's ethical policies and practices. Brecon Carreg is subject to an annual review to ensure the company maintains high ethical standards.
As a result, Brecon Carreg is permitted to use our Good Shopping Guide Ethical logo, which certifies the brand's ethical status and allows consumers to recognise Brecon Carreg as an ethical brand.
Ethical performance in category
0
75
GSG category benchmark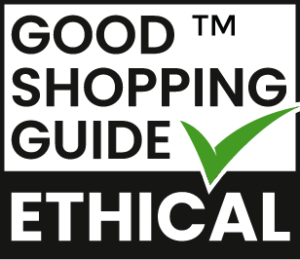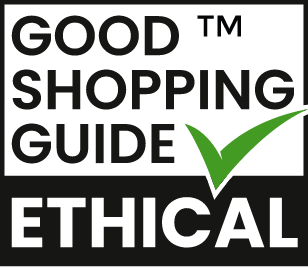 Awarded Ethical Accreditation
Ethical Rating
Environment
Environmental Report

Good

Genetic Modification

Good
Other
Ethical Accreditation

Good

Public Record Criticisms

Good
= GSG Top Rating = GSG Middle Rating = GSG Bottom Rating