How ethical is Charity Bank?
Charity Bank, a social enterprise specialising in ethical banking, is one of The Good Shopping Guide's top-rated ethical brands and is featured on our list of the Top 200 Ethical Businesses.
The brand receives an excellent Good Shopping Guide ethical score of 100 in our Ethical Banks & Building Societies Ratings Table and therefore passes our ethical benchmark with flying colours.
We encourage other companies in the Finance sector to follow Charity Bank's example and adopt more ethical policies and practices.
In which areas does Charity Bank perform well? 
With a perfect GSG score of 100, Charity Bank performs well across all ethical criteria. Charity Bank receives a top rating for its Responsible Investment Policy, as the company does not invest in for-profit organisations and is therefore not involved in any controversial investments that may be harmful to people or the planet.
Additionally, Charity Bank was awarded a top rating for Political Donations, as, unlike many other Finance companies, Charity Bank does not donate to political parties or candidates, either in the United Kingdom or abroad.
What makes Charity Bank so sustainable?
Charity Bank is a unique company with many sustainable attributes. The brand is wholly owned by charitable foundations, trusts, and social enterprises, and prides itself on being a bank that focuses on doing good. 
Charity Bank was set up to offer financial assistance to charities and social purpose organisations that seek to address important social and environmental issues. Through offering loans and banking services to non-profits, Charity Bank supports organisations with an ethical purpose.
Charity Bank has offered loans to organisations supporting a wide range of causes, including environmental issues, social housing, and health and social care.
How did Charity Bank attain Ethical Accreditation?
Charity Bank has attained Ethical Accreditation from The Good Shopping Guide. This involved an application process and a full review of the brand's ethical policies and practices. Charity Bank is subject to an annual review to ensure the company maintains high ethical standards.
As a result, Charity Bank is permitted to use our Good Shopping Guide Ethical logo, which certifies the brand's ethical status and allows consumers to recognise Charity Bank as an ethical brand. 
Ethical performance in category
0
75
GSG category benchmark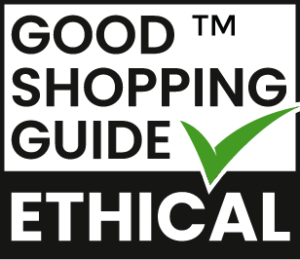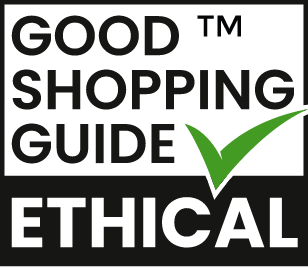 Awarded Ethical Accreditation
Ethical Rating
Environment
Environmental Report

Good

Environmental Destruction

Good

Carbon Disclosure & Reduction Targets

Good
People
Irresponsible Lending

Good
Other
Ethical Accreditation

Good

Responsible Investment Policy

Good
= GSG Top Rating = GSG Middle Rating = GSG Bottom Rating