How ethical is Clearer Water? 
Clearer Water is a traceable bottled water brand and is based in Northern Ireland. Owned by Soilèir, a drinks company, Clearer Water has been awarded The Good Shopping Guide's Ethical Brand Award. 
The brand receives an excellent Good Shopping Guide ethical score of 100 in our Ethical Bottled Water Ratings Table and successfully passes our ethical benchmark.
We encourage other companies in the Bottled Water sector to follow Clearer Water's example and adopt more ethical policies and practices.
In which areas does Clearer Water perform well?
Clearer Water performs particularly well in our research that relates to Brand Ethics; Clearer Water has a brand ethos to get more people with additional needs into the workforce. This bottled water brand champions a mixed-ability team, in order to be a socially responsible business that truly benefits from diversity. This is why Clearer Water received such high ratings in our research criteria.
What makes Clearer Water so sustainable?
Not only does Clearer Water work to rectify the gap in inclusive workplace hiring practices, but it also seeks to be an environmentally conscious brand; this has resulted in a good rating in our Environment criteria. 
Clearer Water bottles some of their drinks in glass, which reduces plastic usage and plastic waste. On the website, these glass bottles are particularly promoted, which encourages consumers to also consider the packaging choices of the products we all buy! These bottles are also labelled in such a way for people of mixed ability to read easily. 
This brand has also given thought to the carbon emissions from transportation, reconfiguring its pallet arrangement for maximum efficiency! For this kind of Environmental Report, Clearer Water received a good score in our Environment research criteria. 
How did Clearer Water attain Ethical Accreditation? 
Clearer Water has attained Ethical Accreditation from The Good Shopping Guide. This involved an application process and a full review of the brand's ethical policies and practices. Clearer Water is subject to regular review to ensure the company maintains high ethical standards.
As a result, Clearer Water is permitted to use our Good Shopping Guide Ethical logo, which certifies the brand's ethical status and allows consumers to recognise Clearer Water as an ethical brand. 
Ethical performance in category
0
75
GSG category benchmark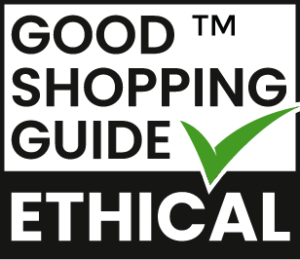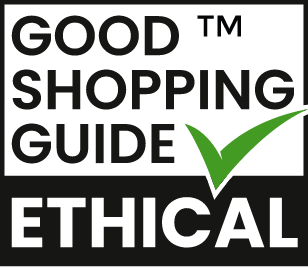 Awarded Ethical Accreditation
Ethical Rating
Environment
Environmental Report

Good

Genetic Modification

Good
Other
Ethical Accreditation

Good

Public Record Criticisms

Good

Brand/Product Ethics

Good

Company Group Rating

Good
= GSG Top Rating = GSG Middle Rating = GSG Bottom Rating