How ethical is Colt & Willow? 
Colt & Willow, a plant-based cleaning product manufacturer, based in the UK, is one of The Good Shopping Guide's top-rated ethical brands. 
The brand receives an excellent Good Shopping Guide ethical score of 91 in our Ethical washing Up Liquid Ratings Table and therefore successfully passes our ethical benchmark.
We encourage other companies in the Washing Up Liquid Products sector to follow Colt & Willow's example and adopt more ethical policies and practices.
In which areas does Colt & Willow perform well
Colt & Willow performs well across all of our criteria; this brand has provided a thorough Environmental Report, with clearly defined goals. Colt & Willow has a satisfactory Toxic Chemicals Policy, does not test its products on animals and has no Public Record Criticisms. 
The brand stocks refillable products that lower plastic consumption. Its packaging is made from glass, FSC cardboard and PET plastic which is widely recyclable.
What makes Colt & Willow so sustainable?
Colt & Willow has a wide range of sustainable initiatives that further the brand's ethical status. The brand offers vegan products and its range is formulated from natural ingredients, designed not to aggravate skin conditions such as eczema. Colt & Willow cleaning products and washing-up liquid should store for up to 18 months, which also reduces waste!
Colt & Willow participate in the 1% For The Planet Scheme, which sees companies give 1% of their profits to projects that will benefit the environment. This washing-up liquid and cleaning brand also has a downloadable PDF to educate its site visitors more about which toxic chemicals to look out for, and how to clean your home in a natural, environmentally conscious way.
How did Colt & Willow attain Ethical Accreditation?
Colt & Willow has attained Ethical Accreditation from The Good Shopping Guide. This involved an application process and a full review of the brand's ethical policies and practices. Colt & Willow is subject to an annual review to ensure the company maintains high ethical standards.
As a result, Colt & Willow is permitted to use our Good Shopping Guide Ethical logo, which certifies the brand's ethical status and allows consumers to recognise Colt & Willow as an ethical brand.
Ethical performance in category
0
80
GSG category benchmark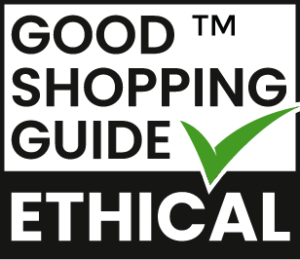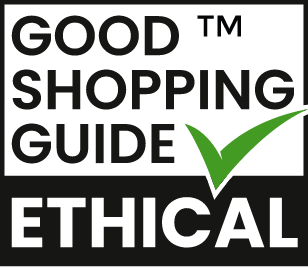 Awarded Ethical Accreditation
Ethical Rating
Environment
Environmental Report

Good

Toxic Chemicals Policy

Good
Other
Ethical Accreditation

Good

Public Record Criticisms

Good
= GSG Top Rating = GSG Middle Rating = GSG Bottom Rating