How ethical is Conscious Skincare?
Conscious Skincare, an ethical beauty brand which offers products such as skincare, soap and hair care, is one of The Good Shopping Guide's top-rated Ethical Accreditation members.
Conscious Skincare is a family run award-winning skincare company, founded in 2011. The brand designs, creates and manufactures all its multi award-winning organic products from its rural retreat on the beautiful west coast of Wales. Its unique and natural plant-based blends are inspired by the country's land and seascape.
The brand receives an excellent Good Shopping Guide ethical score of 99 in our Shampoo & Conditioner Ethical Comparison Table and therefore exceeds our ethical benchmark.
Aspiring ethical beauty brands should look to Conscious Skincare as inspiration for brands with strong ethical policies and practices.
In which areas does Conscious Skincare perform well?
With an outstanding GSG score of 99, Conscious Skincare receives a top rating in the majority of criteria within our Shampoo & Conditioner research.
Conscious Skincare performs particularly well in the Animals section of the assessment, having achieved a top rating in the Animal Welfare and Vegetarian/Vegan categories.
The brand is firmly opposed to animal testing, making it completely cruelty-free. Conscious Skincare backs up this stance through its cruelty-free certifications from Naturewatch and PETA. Conscious Skincare is also fully vegan-certified by The Vegetarian Society, which confirms the absence of any animal-derived ingredients.
Conscious Skincare also receives a top rating for Public Record Criticisms, which indicates that the company is not involved in any unethical practices towards people or the planet.
What makes Conscious Skincare so sustainable?
Conscious Skincare was built around the strong ethical values of its founders, Rebecca Martin and Quentin Lees. This includes an unwavering commitment to upholding animal welfare.
The company actively engages in bringing animal testing to an end by signing petitions, writing to companies, writing to politicians and supporting animal welfare organisations. Conscious Skincare also has a donation option at checkout to donate to a local animal charity, which it then pays monthly.
Conscious Skincare also demonstrates its sustainability efforts by banning palm oil in all of its products. Palm oil is well-known for its harmful environmental impact, particularly in terms of its role in contributing to deforestation. Choosing to avoid this ingredient therefore minimises the overall environmental impact of Conscious Skincare products.
Consumers will also be pleased to discover that Conscious Skincare products are free from parabens, an ingredient that many hope to avoid in their shampoo and conditioner!
How did Conscious Skincare attain Ethical Accreditation?
Conscious Skincare has attained Ethical Accreditation from The Good Shopping Guide. This involved a thorough examination of the brand's ethical policies and practices to confirm its ethical status. Conscious Skincare is subject to regular audits to ensure the company upholds strong ethical standards.
Conscious Skincare is therefore permitted to use our Good Shopping Guide Ethical mark, which certifies the brand's ethical status and allows consumers to recognise Conscious Skincare as an ethical brand.
Visit our ratings tables to see which brands have attained The Good Shopping Guide's Ethical Accreditation. To find out more about how it works, please get in touch or submit a Free Initial Assessment Form.
Explore Conscious Skincare's hair care products on the company website.
Ethical performance in category
0
67
GSG category benchmark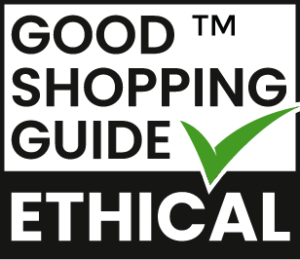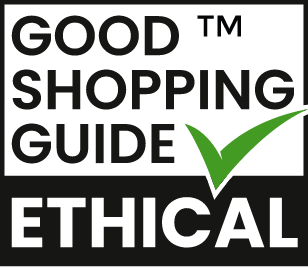 Awarded Ethical Accreditation
Ethical Rating
Environment
Environmental Report

Good

Genetic Modification

Good
People
Irresponsible Marketing

Good
Other
Ethical Accreditation

Good

Public Record Criticisms

Good
= GSG Top Rating = GSG Middle Rating = GSG Bottom Rating