How ethical is Downton Distillery?
Downton Distillery, a socially responsible spirits brand, is one of The Good Shopping Guide's Ethical Accreditation members and is featured on our list of the Top 200 Ethical Businesses.
The brand receives a very high Good Shopping Guide ethical score of 92 in our Ethical Spirits Ratings Table and successfully passes our ethical benchmark.
We encourage other companies in the Spirits sector to follow in Downton Distillery's footsteps and adopt more ethical policies and practices.
In which areas does Downton Distillery do well?
Downton Distillery sells gin and vodka, with the option of purchasing the Explorer's Gin in a refillable pouch, reducing its carbon footprint by 97%. They also have new vodka bottle packaging which is made from 100% recycled materials. The company therefore receives a top rating for Environmental Report.
Downton Distillery also receives a top rating in the Vegetarian/Vegan category, as its Chardonnay Vodka and Explorer's Gin have been assessed and approved by The Good Shopping Guide.
Downton Distillery also has a clean record on Nuclear Energy, Fossil Fuels, Animal Welfare, Political Donations, Armaments and Public Record Criticisms.
What makes Downton Distillery so sustainable?
Downton Distillery is a nano distillery situated on the edge of the Cranborne Chase and Wiltshire Downs, located on the Domaine Hugo Vineyards. Making a range of premium hand-crafted spirits, sustainability is right at the heart of what it does.
Explorer's Gin, with its unique flavour, celebrates the 'Golden Era of Discovery' whilst the Chardonnay Vodka uses the crushed grapes from the wine harvest and its bottle is fully recycled.
The distillery uses green energy (Octopus), and publishes specific figures on its carbon footprint for transport & operations.
How did Downton Distillery attain Ethical Accreditation?
Downton Distillery has attained Ethical Accreditation from The Good Shopping Guide. This involved an application process and a full review of the brand's ethical policies and practices. Downton Distillery will be subject to an annual review to ensure the company maintains high ethical standards.
As a result, Downton Distillery is permitted to use our Good Shopping Guide Ethical logo, which certifies the brand's ethical status and allows consumers to recognise Downton Distillery as an ethical brand.
Ethical performance in category
0
65
GSG category benchmark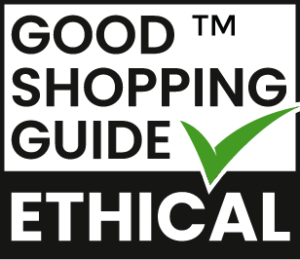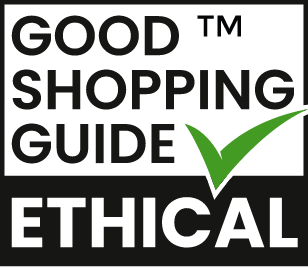 Awarded Ethical Accreditation
Ethical Rating
Environment
Environmental Report

Good

Genetic Modification

Good
Other
Ethical Accreditation

Good

Public Record Criticisms

Good
= GSG Top Rating = GSG Middle Rating = GSG Bottom Rating