How ethical is ETA? 
The ETA (Environmental Transport Association), a sustainable insurance brand owned by ETA Services, is one of The Good Shopping Guide's top-rated ethical brands. 
The brand receives an excellent Good Shopping Guide ethical score of 100 in our Ethical Insurance Ratings Table and therefore successfully passes our ethical benchmark.
We encourage other companies in the Insurance sector to follow ETA's example and adopt more ethical policies and practices.
In which areas does ETA perform well?
Having achieved a Good Shopping Guide ethical score of 100, ETA performs well across all ethical criteria within our assessment. 
ETA receives a top rating for Environmental Report, due to its extensive environmental policies. The company was also awarded a top rating for Environmental Destruction, Political Donations and Irresponsible Lending, since it was not found to be involved in any of these activities.
What makes ETA so sustainable?
The ETA is an insurance company owned and run by environmentalists that are committed to promoting sustainable transport. The brand offers breakdown cover and insurance for bicycles, promoting eco-friendly forms of transportation.
Additionally, ETA operates the ETA Trust, which helps to fund important ethical causes, such as road safety for children. Every time you buy cycle insurance, home insurance, breakdown cover, mobility scooter insurance, or travel insurance from the ETA, a donation is made towards these important campaigns.
How did ETA attain Ethical Accreditation? 
ETA has attained Ethical Accreditation from The Good Shopping Guide. This involved an application process and a full review of the brand's ethical policies and practices. ETA is subject to an annual review to ensure the company maintains high ethical standards.
As a result, ETA is permitted to use our Good Shopping Guide Ethical logo, which certifies the brand's ethical status and allows consumers to recognise ETA as an ethical brand.
Ethical performance in category
0
70
GSG category benchmark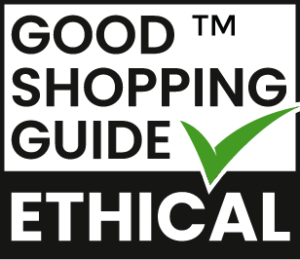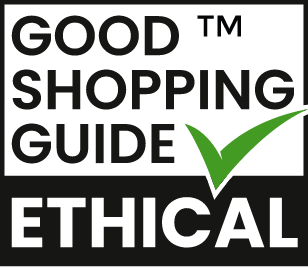 Awarded Ethical Accreditation
Ethical Rating
Environment
Environmental Report

Good

Environmental Destruction

Good

Carbon Disclosure & Reduction Targets

N/A
People
Irresponsible Lending

Good
Other
Ethical Accreditation

Good

Responsible Investment Policy

Good

Brand/Product Ethics

Good

Company Group Rating

Good
= GSG Top Rating = GSG Middle Rating = GSG Bottom Rating