How ethical is Ethica Diamonds?
Ethica Diamonds, a socially responsible bespoke jewellery brand owned by Kinetique, is one of The Good Shopping Guide's top-rated ethical brands and is featured on our list of the Top 200 Ethical Businesses.
The brand receives an excellent Good Shopping Guide ethical score of 100 in our Ethical Jewellery Ratings Table and successfully passes our ethical benchmark.
We encourage other companies in the Jewellery sector to follow Ethica Diamonds' example and adopt more ethical policies and practices.
In which areas does Ethica Diamonds perform well?
Ethica Diamonds displays a clear commitment to addressing the human rights issues that traditionally occur within the jewellery sector. The brand sells lab-made stones as an ethical alternative to diamonds, thus receiving a top rating in the Responsible Diamonds criterion.
As diamond mining is typically associated with poor labour practices and human rights abuses, Ethica Diamonds offers a solution which allows consumers to purchase beautiful stones without funding unethical activities.
Ethica Diamonds also receives a top rating for Fairtrade due to its use of Fairtrade or recycled metals in its products, which further highlights the brand's responsible sourcing commitments. These practices also have an environmental benefit, as the brand upcycles old materials, rather than relying on newly extracted resources.
What makes Ethica Diamonds so sustainable?
Ethica Diamonds launched in 2010 with the aim of bringing an innovative approach to the jewellery industry based on the principles of combining beautiful jewellery products with transparent and responsible sourcing for an affordable price.
Ethica Diamonds also ensures it minimises its environmental impact wherever possible. Using lab-grown diamonds instead of traditional diamonds also has a positive impact on the planet, as lab-grown gemstones are made without the negative environmental impact caused by diamond mining.
Additionally, Ethica Diamonds uses recycled packaging made with FSC certified materials, which is locally sourced wherever possible.
How did Ethica Diamonds attain Ethical Accreditation?
Ethica Diamonds has attained Ethical Accreditation from The Good Shopping Guide. This involved an application process and a full review of the brand's ethical policies and practices. Ethica Diamonds is subject to an annual review to ensure the company maintains high ethical standards.
As a result, Ethica Diamonds is permitted to use our Good Shopping Guide Ethical logo, which certifies the brand's ethical status and allows consumers to recognise Ethica Diamonds as an ethical brand.
Ethical performance in category
0
80
GSG category benchmark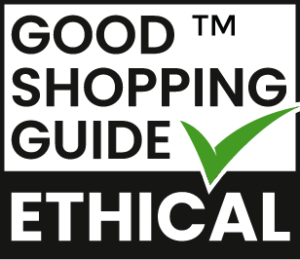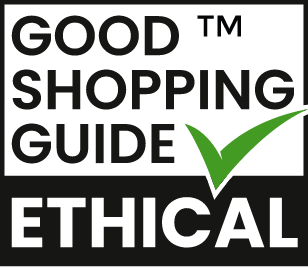 Awarded Ethical Accreditation
Ethical Rating
Environment
Environmental Report

Good
People
Responsible Diamonds

Good
Other
Ethical Accreditation

Good

Public Record Criticisms

Good
= GSG Top Rating = GSG Middle Rating = GSG Bottom Rating