How ethical is Herbie Wilde?
Herbie Wilde, a vegetarian dog food brand owned by Plant-Based Pets, is one of The Good Shopping Guide's top-rated ethical brands. The brand receives an excellent Good Shopping Guide ethical score of 91 in our Ethical Cat & Dog Food Ratings Table and therefore successfully passes our ethical benchmark.
We encourage other companies in the Pet Food industry to look towards Herbie Wilde as an example of an ethical brand which places sustainability and animal welfare at the heart of its values.
In which areas does Herbie Wilde perform well? 
Herbie Wilde achieves an excellent score within our research, particularly in the Animals section.
Due to being a plant-based brand approved by The Vegetarian Society, Herbie Wilde receives a top rating for the Vegetarian/Vegan category. Herbie Wilde also receives a top score for Animal Welfare, as the brand has confirmed that it is cruelty-free and never tests on animals.
Additionally, Herbie Wilde demonstrates a clear ethical focus. The company's goal is to provide plant-based dog food to address the ethical and environmental issues associated with the production of meat-based pet food. Moreover, Herbie Wilde uses a range of recyclable, natural and biodegradable materials for its product packaging and operates its facilities using green energy. The brand therefore receives a top rating for its Environmental Report.
What makes Herbie Wilde so sustainable?
Herbie Wilde is founded in love, prioritising your dog's health and happiness over profit. The brand is on a mission to set a new industry standard with ethically sourced, plant-based superfood for dogs. Herbie Wilde's pet food is fully traceable from farm to bowl and full of high-quality ingredients—so you can make the best choice for your family and the planet.
Herbie Wilde focuses on ensuring that it has a fully traceable supply chain so the company can monitor its ethical and environmental impact throughout the entire production process. The brand's core values include habitat management, supporting local women, wildlife protection, soil management, sustainable practices and many more.
How did Herbie Wilde attain Ethical Accreditation? 
Herbie Wilde has attained Ethical Accreditation from The Good Shopping Guide. This involved an application process and a full review of the brand's ethical policies and practices. Herbie Wilde is subject to an annual audit to verify the company maintains high standards of ethics and sustainability.
As a result, Herbie Wilde is permitted to use our Good Shopping Guide Ethical logo, which certifies the brand's ethical status and allows consumers to recognise Herbie Wilde as one of our leading ethical brands.
Ethical performance in category
0
72
GSG category benchmark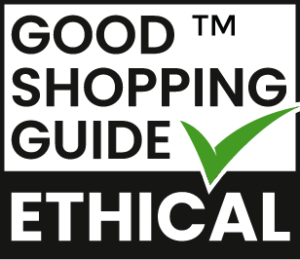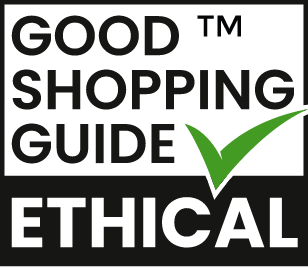 Awarded Ethical Accreditation
Ethical Rating
Environment
Environmental Report

Good

Genetic Modification

Good
Other
Ethical Accreditation

Good

Public Record Criticisms

Good
= GSG Top Rating = GSG Middle Rating = GSG Bottom Rating