How ethical is Highland Spring?
Highland Spring, a sustainable bottled water brand based in Scotland, is one of The Good Shopping Guide's top-rated ethical brands and is featured on our list of the Top 200 Ethical Businesses.
The brand receives an excellent Good Shopping Guide ethical score of 100 in our Bottled Water Ratings Table and therefore passes our ethical benchmark with flying colours.
We encourage other companies in the Bottled Water sector to follow Highland Spring's example and adopt more ethical policies and practices.
In which areas does Highland Spring perform well?
With a perfect GSG score of 100, Highland Spring performs well across all ethical criteria. Firstly, Highland Spring was awarded a top rating for the Environmental Report category, as the brand has a comprehensive policy which outlines its environmental commitments.
Additionally, Highland Spring receives a top rating for our Ethical Innovator criterion, as its water is Soil Association certified organic, a rare feature in the bottled water industry. The water is sourced from certified organic land, which confirms the catchment area is free from pesticides, herbicides, and pollution. 
What makes Highland Spring so sustainable? 
Most ethical consumers are aware that tap water and reusable bottles are preferable to bottled water from an environmental standpoint. However, when we're travelling or in places without safe drinking water, we have no choice but to purchase bottled water. 
Highland Spring offers bottled water made with the highest ethical and environmental standards, which minimises the environmental impact of your purchase. The brand's eco bottles are made from 100% recycled plastic and are also 100% recyclable, which helps to address the issue of plastic waste.
Additionally, Highland Spring's commitment to addressing plastic waste is reflected in its membership in the UK Plastics Pact. The UK Plastics Pact is an organisation that brings together businesses, government bodies, and NGOs to work on the common goal of eliminating plastic waste.
How did Highland Spring attain Ethical Accreditation? 
Highland Spring has attained Ethical Accreditation from The Good Shopping Guide. This involved an application process and a full review of the brand's ethical policies and practices. Highland Spring is subject to an annual review to ensure the company maintains high ethical standards.
As a result, Highland Spring is permitted to use our Good Shopping Guide Ethical logo, which certifies the brand's ethical status and allows consumers to recognise Highland Spring as an ethical brand.
Ethical performance in category
0
75
GSG category benchmark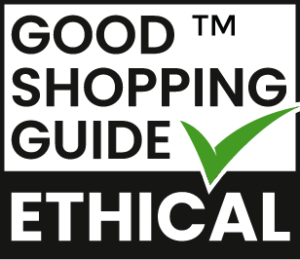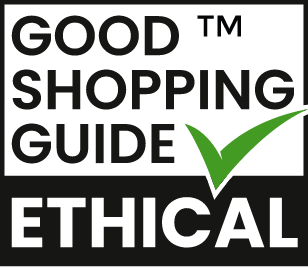 Awarded Ethical Accreditation
Ethical Rating
Environment
Environmental Report

Good

Genetic Modification

Good
Other
Ethical Accreditation

Good

Public Record Criticisms

Good
= GSG Top Rating = GSG Middle Rating = GSG Bottom Rating