How ethical is Mr Bug?
Mr Bug, an independent dog treat brand, is one of The Good Shopping Guide's top-rated ethical brands and is featured on our list of the Top 200 Ethical Businesses.
Mr Bug breeds, processes and produces insect based products that are sustainable, healthy and Planet Friendly. The new Bug Bites range of dog treats comes in 4 great flavours made with only natural ingredients and mealworm protein which is highly nutritious and digestible.
The brand receives an excellent GSG  ethical score of 82 in our Ethical Cat & Dog Food Rating Table and therefore successfully passes our ethical benchmark.
We encourage other companies in the Cat & Dog Food sector to follow Mr Bug's example and adopt more ethical policies and practices.
In which areas does Mr Bug perform well?
Mr Bug performs well across a range of criteria, including a top rating for Genetic Modification, as it has confirmed that its products are free from genetically modified ingredients.
Mr Bug's products are made on its farm in Devon and are British made from source to shelf, ensuring its protein is of the highest quality, and reducing CO2 emissions from transportation. The treats also come in recyclable packaging.
The company is EDI (Equality, Diversity & Inclusion) compliant and has no involvement in animal testing, no criticisms found for issues such as poor environmental practices or human rights abuses, and has made no political donations. Therefore Mr Bug performs well across the board.
What makes Mr Bug so sustainable?
Mr Bug has a wide range of sustainable initiatives that further the brand's ethical status. The brand's ethical goal is to produce environmentally friendly dog treats with a low carbon footprint.
Insect-based dog food has a significantly lower carbon footprint than traditional meat products, and the production methods of the protein are more sustainable. Mr Bug utilises a well insulated vertical farm, and as mealworms create their own warmth, and do not need lighting for growth, minimal power is used in their breeding. The production of insect protein also uses significantly less water and land than that needed to produce meat.
How did Mr Bug attain Ethical Accreditation?
Mr Bug has attained Ethical Accreditation from The Good Shopping Guide. This involved an application process and a full review of the brand's ethical policies and practices. Mr Bug is subject to an annual review to ensure the company maintains high ethical standards.
As a result, Mr Bug is permitted to use our Good Shopping Guide Ethical mark, which certifies the brand's ethical status and allows consumers to recognise Mr Bug as an ethical brand.
Ethical performance in category
0
72
GSG category benchmark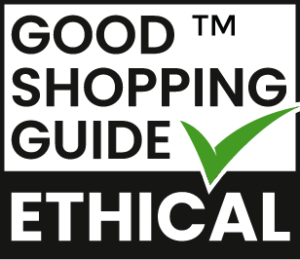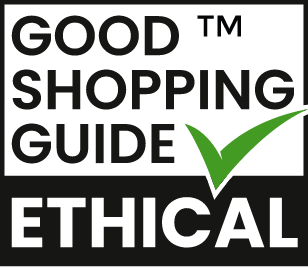 Awarded Ethical Accreditation
Ethical Rating
Environment
Environmental Report

Good

Genetic Modification

Good
Other
Ethical Accreditation

Good

Public Record Criticisms

Good
= GSG Top Rating = GSG Middle Rating = GSG Bottom Rating