How ethical is One Water? 
One Water, a sustainable bottled water brand owned by Global Ethics Group, is one of The Good Shopping Guide's top-rated ethical brands. 
The brand receives an excellent Good Shopping Guide ethical score of 98 in our Ethical Bottled Water Ratings Table and therefore passes our ethical benchmark with flying colours.
We encourage other companies in the Bottled Water sector to follow One Water's example and adopt more ethical policies and practices.
In which areas does One Water perform well?
With a perfect Good Shopping Guide score of 98, One Water performs well across the majority of criteria within our Bottled Water assessment. 
One Water was awarded a top rating for the Environmental Report category, as the brand has a series of environmental commitments which demonstrate its commitment to being a positive influence on the planet.
Additionally, One Water achieved a top rating in the Ethical Innovator category, due to its exemplary ethical commitments. One Water offers an innovative solution to the plastic concern within the Bottled Water sector – many of its products are packaged in either cartons or cans, all of which are recyclable.
What makes One Water so sustainable? 
One Water has a wide range of sustainable initiatives that further the brand's ethical status. The brand is certified as carbon neutral, having achieved this goal earlier than the expected deadline of 2025. 
Moreover, One Water is involved in many charitable activities. As a member of 1% for the Planet, 1% of its profits are donated to environmental causes. 
However, this is not the only way that One Water supports important social and environmental causes. The brand also operates The One Foundation, which focuses on providing vulnerable communities with access to clean water and sanitation. So far, The One Foundation has raised over 20 million pounds!
How did One Water attain Ethical Accreditation? 
One Water has attained Ethical Accreditation from The Good Shopping Guide. This involved an application process and a full review of the brand's ethical policies and practices. One Water is subject to an annual review to ensure the company maintains high ethical standards.
As a result, One Water is permitted to use our Good Shopping Guide Ethical logo, which certifies the brand's ethical status and allows consumers to recognise One Water as an ethical brand.
Ethical performance in category
0
75
GSG category benchmark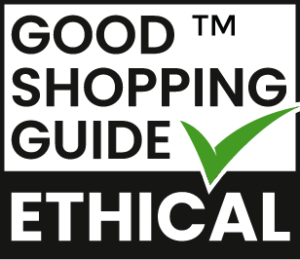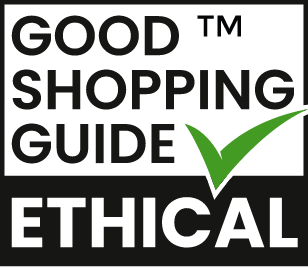 Awarded Ethical Accreditation
Ethical Rating
Environment
Environmental Report

Good

Genetic Modification

Good
Other
Ethical Accreditation

Good

Public Record Criticisms

Good
= GSG Top Rating = GSG Middle Rating = GSG Bottom Rating