How ethical is Oxford Vitality?
Oxford Vitality, an ethical vitamin and supplements brand owned by The Oxford Health Company, is one of The Good Shopping Guide's top-rated ethical brands and is featured on our list of the Top 200 Ethical Businesses.
The brand receives an excellent Good Shopping Guide ethical score of 100 in our Ethical Vitamins Rating Table and successfully passes our ethical benchmark.
We encourage other companies in the Vitamins sector to follow Oxford Vitality's example and adopt more ethical policies and practices.
In which areas does Oxford Vitality perform well?
Oxford Vitality performs well across many areas of our Vitamins assessment, particularly in our Environment category. 
The brand receives a top rating for the Environmental Report and Genetic Modification criteria, due to its detailed environmental commitments and opposition to the use of genetically modified ingredients.
Oxford Vitality also receives a top rating for the Organic category, as it has products certified as organic by the European Union.
Moreover, Oxford Vitality is strongly opposed to animal testing and has a range of products certified by The Vegetarian Society. The brand therefore receives a top rating in the Animal Welfare and Vegetarian/Vegan categories.
What makes Oxford Vitality so sustainable? 
Oxford Vitality's goal is to provide ethical and sustainable vitamin products to conscious consumers who want to maintain their health and wellbeing without compromising their values.
As well as focusing on the sustainability of its products, Oxford Vitality is also involved in projects that address important causes. For instance, the brand has supplied vitamins to the Oxfordshire Food Bank to provide people on a low income with access to its health products.
Additionally, Oxford Vitality works with Life for African Mothers (LFAM) to provide prenatal supplements to pregnant women in Liberia and Sierra Leone. This demonstrates the brand's commitment to helping people from all around the world to gain access to health products.
How did Oxford Vitality attain Ethical Accreditation? 
Oxford Vitality has attained Ethical Accreditation from The Good Shopping Guide. This involved an application process and a full review of the brand's ethical policies and practices. Oxford Vitality is subject to an annual review to ensure the company maintains high ethical standards.
As a result, Oxford Vitality is permitted to use our Good Shopping Guide Ethical logo, which certifies the brand's ethical status and allows consumers to recognise Oxford Vitality as an ethical brand.
Ethical performance in category
0
75
GSG category benchmark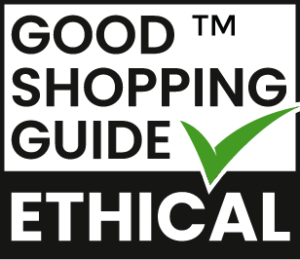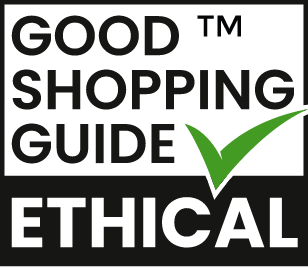 Awarded Ethical Accreditation
Ethical Rating
Environment
Environmental Report

Good

Genetic Modification

Good
People
Irresponsible Marketing

Good
Other
Ethical Accreditation

Good

Public Record Criticisms

Good
= GSG Top Rating = GSG Middle Rating = GSG Bottom Rating