How ethical is Prestige Flowers?
Prestige Flowers, an ethical flower delivery business based in the UK, is one of The Good Shopping Guide's top-rated ethical brands. 
The brand receives an excellent Good Shopping Guide ethical score of 100 in our Ethical Flower Delivery Companies Ratings Table and therefore passes our ethical benchmark with flying colours.
We encourage other companies in the Flower Delivery sector to follow Prestige Flowers' example and adopt more ethical policies and practices.
In which areas does Prestige Flowers perform well? 
With a perfect GSG score of 100, Prestige Flowers performs well across all areas of our Flower Delivery Companies assessment. 
Notably, Prestige Flowers receives a top rating for Fairtrade, due to offering flowers which have been sourced from suppliers certified by the Fairtrade Foundation.
Prestige Flowers is also awarded a top rating for the Environmental Report category, due to having various sustainability initiatives which confirm its commitment to being an eco-friendly business.
What makes Prestige Flowers so sustainable?
For over a decade, Prestige Flowers has strived toward becoming one of the most ethical florists in the industry by adopting ethical practices in its operations.
Prestige Flowers has a robust recycling programme that includes locally composting green waste, recycling all imported plastics, and fully recycling cardboard. Moreover, all its own packaging is fully recyclable and compostable.
The company carefully selects the flower farms it chooses to work with and is increasing its support of British growers. 
All flower farms are strictly audited to ensure worker rights, ethical production, and sustainability are fully adhered to.
Additionally, Prestige Flowers has supported several charities which address important health issues, including Cystic Fibrosis Trust, Barnado's, and Cancer Research UK. 
How did Prestige Flowers attain Ethical Accreditation? 
Prestige Flowers has attained Ethical Accreditation from The Good Shopping Guide. This involved an application process and a full review of the brand's ethical policies and practices. Prestige Flowers is subject to an annual review to ensure the company maintains high ethical standards.
As a result, Prestige Flowers is permitted to use our Good Shopping Guide Ethical logo, which certifies the brand's ethical status and allows consumers to recognise Prestige Flowers as an ethical brand.
Ethical performance in category
0
72
GSG category benchmark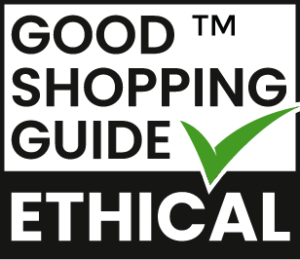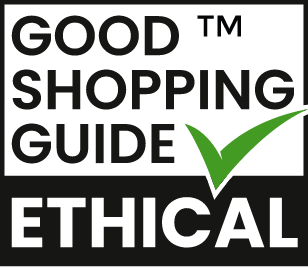 Awarded Ethical Accreditation
Ethical Rating
Environment
Environmental Report

Good
Other
Ethical Accreditation

Good

Public Record Criticisms

Good
= GSG Top Rating = GSG Middle Rating = GSG Bottom Rating