How ethical is Serendipity?
Serendipity, a small independent jewellery company, is one of The Good Shopping Guide's top-rated ethical brands and is featured on our list of the Top 200 Ethical Businesses.
Serendipity Diamonds has been creating bespoke jewellery since 2007. Located on the Isle of Wight, it provides a highly personalised service with the reassurance of ethically sourced jewellery. Services include the option of 100% recycled precious metals and Fairtrade Gold. In addition, the company offers a choice of ethically sourced diamonds and gemstones, including natural Canadamark diamonds and ethical lab-grown diamonds.
The brand receives the maximum GSG ethical score of 100 in our Ethical Jewellery Ratings Table and therefore successfully passes our ethical benchmark.
We encourage other companies in the Jewellery sector to follow Serendipity's example and adopt more ethical policies and practices.
In which areas does Serendipity perform well?
Serendipity Diamonds performs well across a range of criteria, including a top rating for Fairtrade, as all of its materials are either recycled or fairtrade.
Serendipity's products are made using sustainable practices and all diamonds in their jewellery are either lab-grown, Canadamark or otherwise ethically sourced and of fully traceable origin.
The company is EDI (Equality, Diversity & Inclusion) compliant and has no involvement in animal testing. We found no negative records for nuclear, fossil fuels, animal welfare, armaments, political donations, or public record criticisms of Serendipity Diamonds. Therefore Serendipity performs well across the board.
We were pleased to verify Serendipity Diamonds' status as an ethical brand that places respect for the Environment, Animals, and People at the heart of its values. Serendipity should be particularly proud of its status as a Fairtrade licensee and its commitment to ethical sourcing of diamonds.
What makes Serendipity so sustainable?
Serendipity has a wide range of sustainable initiatives that further the brand's ethical status. It was initially awarded a top rating for Environmental Report based on its sales of ethical products and Fairtrade gold.
Serendipity states that it recycles all waste, uses energy saving lighting throughout its showroom and reusable packaging for its jewellery. The use of recycled materials in its products also helps to make the company sustainable.
Lab-grown diamonds are also a highly sustainable choice as, unlike mined diamonds, lab created diamonds do not cause pollution of air or water. They are created in small chambers inside safe laboratories, producing a negligible amount of waste.
How did Serendipity attain Ethical Accreditation?
Serendipity has attained Ethical Accreditation from The Good Shopping Guide. This involved an application process and a full review of the brand's ethical policies and practices. Serendipity Diamonds is subject to an annual review to ensure the company maintains high ethical standards.
As a result, Serendipity is permitted to use our Good Shopping Guide Ethical mark, which certifies the brand's ethical status and allows consumers to recognise it as an ethical brand.
Ethical performance in category
0
80
GSG category benchmark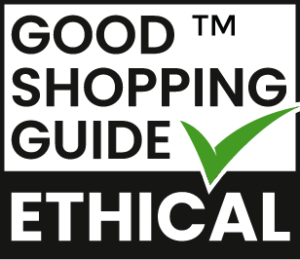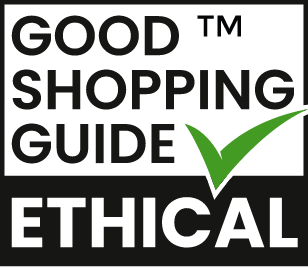 Awarded Ethical Accreditation
Ethical Rating
Environment
Environmental Report

Good
People
Responsible Diamonds

Good
Other
Ethical Accreditation

Good

Public Record Criticisms

Good
= GSG Top Rating = GSG Middle Rating = GSG Bottom Rating