How ethical is Steve's?
Steve's, an ethical shoe brand offering sustainable, vegan trainers, is one of The Good Shopping Guide's leading Ethical Accreditation members and is featured on our list of the Top 200 Ethical Businesses.
Steve's therefore receives an outstanding Good Shopping Guide Ethical Score of 100 in our Shoes & Trainers Ethical Comparison Table and passes our ethical benchmark with flying colours.
Steve's is an innovative brand crafting sustainable sneakers that are 100% made in Italy, drawing from the rich Italian shoemaking tradition.
Merging sustainable practices with contemporary design, Steve's utilises upcycled materials, recycled materials and ethical processes. This blend of heritage craftmanship and modern ethos results in limited edition shoes that epitomise style, environmental responsibility and Italian excellence.
In which areas does Steve's perform well?
With an outstanding score of 100 in our Shoes & Trainers assessment, Steve's performs well in all aspects of our assessment.
Steve's shoes are completely vegan, using ethical alternatives such as apple skin leather instead of animal-derived materials. As a result, the brand receives a top rating in the Vegan Options criterion.
Additionally, as Steve's uses a wide range of sustainable materials, with many components of its shoes being recycled or upcycled, the brand has attained the top score for the Sustainable Materials category.
What makes Steve's so sustainable?
Steve's is firmly committed to ethical and sustainable practices, particularly in terms of animal welfare. The company has a strict policy against animal testing and does not use any animal-based materials in its products. Steve's commitment to providing vegan alternatives, offering products completely free from animal cruelty, highlights the company's strong animal welfare values.
Steve's also has an innovative approach to packaging. Steve's shoes are packaged in hand-sanded, recycled steel boxes. Inside the boxes, customers are provided with organic soil in a compostable bag, as well as a plantable seed brochure. This allows customers to re-purpose the packaging by reusing it as a pot for aromatic plants.
Steve's also pays close attention to its carbon emissions and environmental impact. Its Life-Cycle Assessment, conducted with its partner zeroCO2, found that its shoes have a 60% lower carbon footprint than the market standard. Moreover, the company actively offsets its emissions by investing in reforestation and conservation projects with each pair of trainers sold.
How did Steve's achieve Ethical Accreditation?
Steve's has attained Ethical Accreditation from The Good Shopping Guide. This involved a detailed audit of the brand's ethical policies and practices to verify its ethical status. Steve's is subject to regular re-assessment to ensure the company maintains high ethical standards.
As a result, Steve's is permitted to use our Good Shopping Guide Ethical mark, which certifies the brand's ethical status and allows consumers to recognise Steve's as an ethical brand.
Visit our Accredited Brands Directory to see which brands have achieved The Good Shopping Guide's Ethical Accreditation. To find out more about how it works, please get in touch or complete a Free Initial Assessment Form.
Explore Steve's sustainable vegan trainers on the Steve's official website.
Ethical performance in category
0
64
GSG category benchmark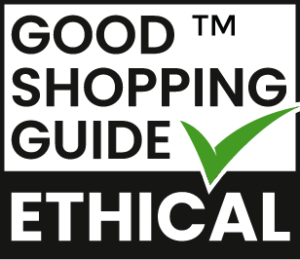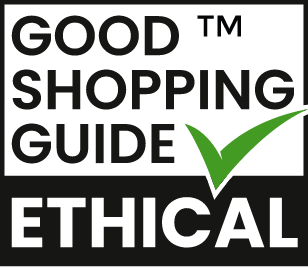 Awarded Ethical Accreditation
Ethical Rating
Environment
Environmental Report

Good

Sustainable Materials

Good
People
Ethical Trading Schemes

Good
Other
Ethical Accreditation

Good
= GSG Top Rating = GSG Middle Rating = GSG Bottom Rating