How ethical is TanOrganic?
TanOrganic, a fake tan brand owned by The Kind Brand Co, is one of The Good Shopping Guide's top-rated ethical brands and is featured on our list of the Top 200 Ethical Businesses.
The brand receives an excellent Good Shopping Guide score of 100 in our Ethical Self Tan Ratings Table and therefore successfully passes our ethical benchmark.
We encourage other companies in the Self Tan sector to follow TanOrganic's example and adopt more ethical policies and practices.
In which areas does TanOrganic perform well?
TanOrganic performs well across our criteria for Animals and the Environment. They are Vegan Certified, Cruelty-Free, Eco Certified and Organic Certified. These certifications are awarded after comprehensive, thorough investigations by independent bodies.
What makes TanOrganic so sustainable?
TanOrganic has a wide range of sustainable initiatives that further the brand's ethical status. The brand's packaging is recyclable, their ingredients are natural* and organic; these ingredients are sourced responsibly. You can read more about their organic ingredients here.
TanOrganic is an Irish company that works to establish a healthy economy for Ireland's future by supporting local jobs.
*With the exception of a small quantity of some approved preservatives.
TanOrganic takes part in rePurpose Global's One for One Impact Guarantee Program. For every TanOrganic bottle sold, they subsidise the recovery of 500g of marine plastic from the environment in Goa, India. Recycling social enterprises in Goa then provide employment and training for workers.
You can find out more about the initiative here.
How did TanOrganic attain Ethical Accreditation?
TanOrganic has attained Ethical Accreditation from The Good Shopping Guide. This involved an application process and a full review of the brand's ethical policies and practices. TanOrganic is subject to an annual review to ensure the company maintains high ethical standards.
As a result, TanOrganic is permitted to use our Good Shopping Guide Ethical logo, which certifies the brand's ethical status and allows consumers to recognise TanOrganic as an ethical brand.
Ethical performance in category
0
65
GSG category benchmark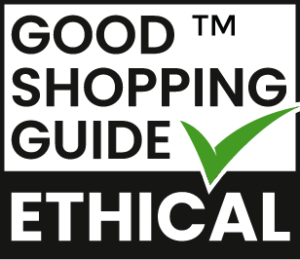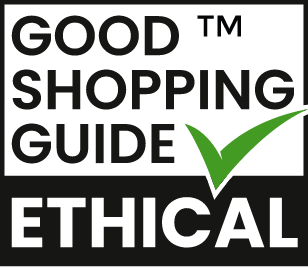 Awarded Ethical Accreditation
Ethical Rating
Environment
Environmental Report

Good

Genetic Modification

Good
People
Irresponsible Marketing

Good
Other
Ethical Accreditation

Good

Public Record Criticisms

Good
= GSG Top Rating = GSG Middle Rating = GSG Bottom Rating