How ethical is Toast Brewing?
Toast Brewing, an ethical beer brand offering a range of lagers and ales, is one of The Good Shopping Guide's leading Ethical Accreditation members and is featured on our list of the Top 200 Ethical Businesses.
As a result, Toast Brewing receives an excellent Good Shopping Guide ethical score of 91 in our Beer, Lager & Cider Ethical Comparison Table and successfully passes our ethical benchmark.
Toast set out to make beer that tastes amazing and does amazing things too. That's why the brand brews with surplus bread, turning leftover loaves into liquid gold.
The company's ethical achievements are truly commendable. We therefore encourage other beer brands to follow Toast Brewing's example when looking to adopt more ethical policies and practices.
In which areas does Toast Brewing perform well?
With such a high score in our Beer, Lager & Cider Ethical Comparison Table, it is clear that Toast Brewing performs well within our research. Notably, Toast Brewing receives full marks in the Animal Welfare and People categories.
As all Toast drinks are vegan and have been approved by The Good Shopping Guide, the brand receives a top rating in the Vegetarian/Vegan category.
Additionally, Toast Brewing was awarded a top rating in the Environmental Report criterion, due to its extensive sustainability policies and clear commitment to environmental progress.
What makes Toast Brewing so sustainable?
Toast Brewing is a unique brand with a clear mission centred around saving the planet. All Toast beers are made using surplus bread to replace barley. This means that less land, water and energy is used to manufacture Toast Brewing products, ultimately resulting in the beers having a lower carbon and environmental footprint.
This innovative business model also helps to reduce food waste. Toast Brewing states in its latest Impact Report that bread is one of the most wasted foods in the UK, with around 44% of the bread produced ending up as food waste. By using leftover bread to produce its beers, Toast Ale helps to address this problem.
Moreover, Toast Brewing donates all its distributable profits to environmental charities, including reputable organisations such as Rainforest Trust and Soil Heroes. The money Toast Brewing customers spend on its beers therefore goes towards addressing important sustainability causes. When purchasing Toast products, you can buy Mother Nature a round and raise a Toast to planet earth.
How did Toast Brewing achieve Ethical Accreditation?
Toast Brewing has attained Ethical Accreditation from The Good Shopping Guide. This involved a rigorous examination of the brand's ethical policies and practices to verify its ethical status. Toast Brewing is subject to regular re-assessment to ensure the company maintains high ethical standards.
As a result, Toast Brewing is permitted to use our Good Shopping Guide Ethical mark, which certifies the brand's ethical status and allows consumers to recognise Toast as an ethical brand.
Visit our Accredited Brands Directory to see which brands have achieved The Good Shopping Guide's Ethical Accreditation. To find out more about how it works, please get in touch or complete a Free Initial Assessment Form.
Explore Toast Brewing's innovative beers on the Toast Brewing website.
Ethical performance in category
0
63
GSG category benchmark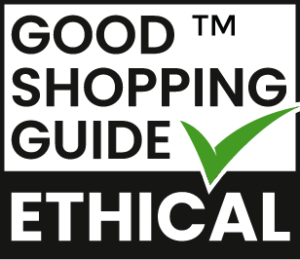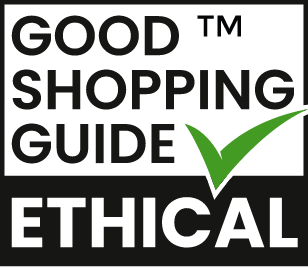 Awarded Ethical Accreditation
Ethical Rating
Environment
Environmental Report

Good

Genetic Modification

Good
Other
Ethical Accreditation

Good

Public Record Criticisms

Good
= GSG Top Rating = GSG Middle Rating = GSG Bottom Rating