How ethical is TOTM?
TOTM, a period product brand based in the UK, is one of The Good Shopping Guide's top-rated ethical brands. 
The brand receives an excellent Good Shopping Guide ethical score of 100 in our Ethical Period Products Ratings Table and therefore successfully passes our ethical benchmark.
We encourage other companies in the Period Products sector to follow TOTM's example and adopt more ethical policies and practices.
In which areas does TOTM perform well? 
TOTM performs well across all of our criteria for the Environment, Animals and People. In order to achieve a high rating, brands and companies must evidence their commitment to attaining environmental goals through an Environmental Report, and must stock vegan/ vegetarian products and organic products. They must have a cruelty-free statement or recognised accreditation and no public record criticsms. Brands must pay workers in their supply chain fairly, and set goals to improve where any of these criteria are not being met. TOTM meets all of these standards.
What makes TOTM so sustainable?
TOTM has a wide range of sustainable initiatives that further the brand's ethical status. The brand is fighting period plastic and waste with its organic cotton and reusable products. In the UK alone, menstrual products generate 200,000 tonnes of waste every year. 
Because the vagina and vulva are highly absorbent and sensitive body parts, TOTM are dedicated to producing period products that are safe for people. It does not use unnecessary plastic, chemicals, dyes or fragrance. 
Its purpose extends beyond period care products. TOTM sponsor Endometriosis UK, a group that offers essential assistance to people with endometriosis. This is part of TOTM's mission to create a healthy dialogue about menstruation.
All of TOTM's tampons, pads, and liners are made from certified organic cotton that has been responsibly sourced. TOTM also uses biodegradable cardboard applicators in place of plastic or plant-based alternatives, which can take 500 years to decompose—the same amount of time as traditional carrier bags—to limit the usage of plastic. 
For a zero-waste period, TOTM also stocks reusable menstrual cups and a reusable tampon applicator. Where possible, TOTM uses recyclable or compostable packaging. Its entire line of period care products is produced in the EU at a facility run entirely on renewable energy.
How did TOTM attain Ethical Accreditation?
TOTM has attained Ethical Accreditation from The Good Shopping Guide. This involved an application process and a full review of the brand's ethical policies and practices. TOTM is subject to an annual review to ensure the company maintains high ethical standards. As a result, TOTM is permitted to use our Good Shopping Guide Ethical logo, which certifies the brand's ethical status and allows consumers to recognise TOTM as an ethical brand.
Ethical performance in category
0
75
GSG category benchmark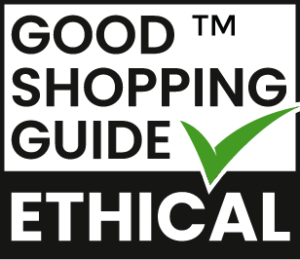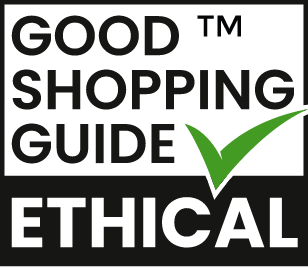 Awarded Ethical Accreditation
Ethical Rating
Environment
Environmental Report

Good

Genetic Modification

Good
People
Irresponsible Marketing

Good
Other
Ethical Accreditation

Good

Public Record Criticisms

Good
= GSG Top Rating = GSG Middle Rating = GSG Bottom Rating