How ethical is True Veda?
True Veda, an organic, Ayurveda-inspired vitamins brand owned by Simply By Nature Ltd, is one of The Good Shopping Guide's top-rated ethical brands. 
The brand receives an excellent Good Shopping Guide ethical score of 100 in our Vitamins rating table and therefore successfully passes our ethical benchmark.
We encourage other companies in the Vitamin sector to follow True Veda's example and adopt more ethical policies and practices.
In which areas does True Veda perform well?
True Veda performs well across all of our ethical criteria, scoring well for the Environment, Animals and People. 
True Veda does not test on animals, uses organic ingredients and publishes an extensive CSR report (Corporate Social Responsibility report).
What makes True Veda so sustainable?
True Veda has a wide range of sustainable initiatives that further the brand's ethical status. In its CSR, the brand outlines how it looks after its employees, customers and people in its supply chain.
True Veda is certified-Organic by the Soil Association, the USDA, and the EU. For all suppliers, this brand does an incredibly thorough botanical preparation questionnaire. This data gathering determines their qualifications and appropriateness for manufacturing the raw materials. The questionnaire carries out an extensive background investigation on the suppliers' ethical and sustainable methods in their farming, harvesting, extracting, and manufacturing operations.
Every True Veda product purchased provides lunch for children in India. 
How did True Veda attain Ethical Accreditation?
True Veda has attained Ethical Accreditation from The Good Shopping Guide. This involved an application process and a full review of the brand's ethical policies and practices. True Veda is subject to an annual review to ensure the company maintains high ethical standards.
As a result, True Veda is permitted to use our Good Shopping Guide Ethical logo, which certifies the brand's ethical status and allows consumers to recognise True Veda as an ethical brand.
Ethical performance in category
0
75
GSG category benchmark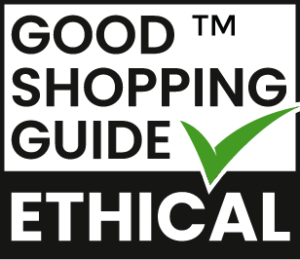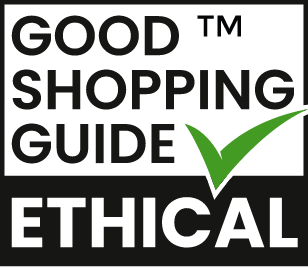 Awarded Ethical Accreditation
Ethical Rating
Environment
Environmental Report

Good

Genetic Modification

Good
People
Irresponsible Marketing

Good
Other
Ethical Accreditation

Good

Public Record Criticisms

Good
= GSG Top Rating = GSG Middle Rating = GSG Bottom Rating