How ethical is Tŷ-Mawr? 
Tŷ-Mawr is a well-established manufacturer and supplier of traditional and sustainable building materials and paints owned by Tŷ-Mawr Lime Ltd, which is one of The Good Shopping Guide's top-rated ethical brands and is featured on our list of The World's Most Ethical Businesses. The company is based out of Wales, supplying the whole of the UK.
The brand receives an excellent Good Shopping Guide ethical score of 100 in our Ethical Paint Ratings Table and therefore successfully passes our ethical benchmark. We encourage other companies in the Paint sector to follow Tŷ-Mawr's example and adopt more ethical policies and practices.
In which areas does Tŷ-Mawr perform well?
Tŷ-Mawr performs well across all of our criteria, meeting our standards for the Environment, Animals and People.
This Wales-based brand was started in the early 1990s. The company recognised the need for sustainable construction resources and supplies. Tŷ-Mawr's Quality and Environmental Management systems demonstrate that Tŷ-Mawr not only takes the quality of its products and services seriously but also that the brand abides by all applicable environmental laws, tracks its environmental impact, and continually reviews and updates goals that are set each year to lessen its environmental impact.
What makes Tŷ-Mawr so sustainable?
Tŷ-Mawr has a wide range of sustainable materials and it delivers training at its dedicated training centre which has been restored and upgraded using local building materials where possible. Every effort has been made to reduce resource consumption and operational energy use to reduce its environmental footprint. For example, solar thermal energy is used to heat water, a biomass boiler is used to heat the site, the roof has Welsh wool insulation, the floor is a heated sublime limecrete floor (using a recycled foamed glass) and the walls are insulated with their own lime hemp plaster.
Where possible, Tŷ-Mawr uses raw, British resources, such as lime, wool, hemp, wood, sand and pigments where available and works with well-established, ethical suppliers from across Europe. Ty-Mawr employs local people and continually works to provide training and initiatives that help to support, care for and to develop their small workforce.
Paints stocked by Tŷ-Mawr are all low and also VOC-free, and are mineral and plant-based with colour inspiration taken from the valleys, mountains and coastline of Wales.
How did Tŷ-Mawr attain Ethical Accreditation? 
Tŷ-Mawr has attained Ethical Accreditation from The Good Shopping Guide. This involved an application process and a full review of the brand's ethical policies and practices. Tŷ-Mawr is subject to an annual review to ensure the company maintains high ethical standards. As a result, Tŷ-Mawr is permitted to use our Good Shopping Guide Ethical logo, which certifies the brand's ethical status and allows consumers to recognise Tŷ-Mawr as an ethical brand.
Ethical performance in category
0
75
GSG category benchmark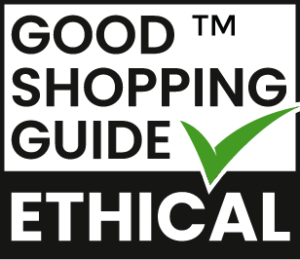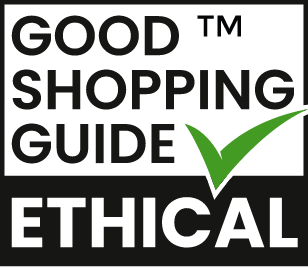 Awarded Ethical Accreditation
Ethical Rating
Environment
Environmental Report

Good

Toxic Chemicals Policy

Good
Other
Ethical Accreditation

Good

Public Record Criticisms

Good
= GSG Top Rating = GSG Middle Rating = GSG Bottom Rating