How ethical is Tŷ-Mawr? 
Tŷ-Mawr, a paint and construction brand owned by Tŷ-Mawr Lime Ltd, is one of The Good Shopping Guide's top-rated ethical brands. The company is based out of Wales.
The brand receives an excellent Good Shopping Guide ethical score of 100 in our Ethical Paint Ratings Table and therefore successfully passes our ethical benchmark.We encourage other companies in the Paint sector to follow Tŷ-Mawr's example and adopt more ethical policies and practices.
In which areas does Tŷ-Mawr perform well?
Tŷ-Mawr performs well across all of our criteria, meeting our standards for the Environment, Animals and People.
This Wales-based brand was started in the early 1990s; they recognised the need for sustainable construction resources and supplies. Tŷ-Mawr 2 uses their ISO 14001 Environmental Management System, which guarantees that: Tŷ-Mawr abides by all applicable environmental laws, that they track their environmental impact, and that goals are set each year to lessen the environmental impact.
What makes Tŷ-Mawr so sustainable?
Tŷ-Mawr has a wide range of sustainable initiatives that further the brand's ethical status. The brand has recently used local, Welsh building materials to restore their site. Using Welsh resources supports local jobs and cuts down on transport and carbon emissions.
Where possible, Tŷ-Mawr uses raw, British resources, such as lime, wool, hemp, wood, sand and dyes. The brand has recently completed staff engagement project with Corporate Instinct as part of the Welsh Government's Workforce Development Program, which evidences their care for and development of their small workforce.
Paints stocked by Tŷ-Mawr are also VOC-free!
How did Tŷ-Mawr attain Ethical Accreditation? 
Tŷ-Mawr has attained Ethical Accreditation from The Good Shopping Guide. This involved an application process and a full review of the brand's ethical policies and practices. Tŷ-Mawr is subject to an annual review to ensure the company maintains high ethical standards. As a result, Tŷ-Mawr is permitted to use our Good Shopping Guide Ethical logo, which certifies the brand's ethical status and allows consumers to recognise Tŷ-Mawr as an ethical brand.
Ethical performance in category
0
80
GSG category benchmark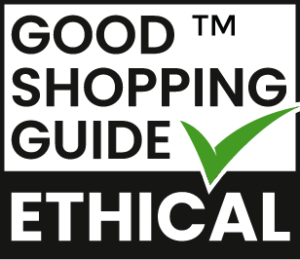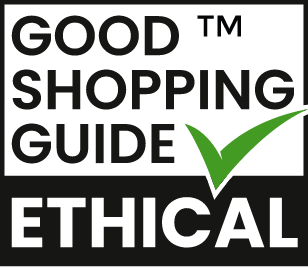 Awarded Ethical Accreditation
Ethical Rating
Environment
Environmental Report

Good

Toxic Chemicals Policy

Good
Other
Ethical Accreditation

Good

Public Record Criticisms

Good
= GSG Top Rating = GSG Middle Rating = GSG Bottom Rating