How ethical is Viridian?
Viridian, a vitamins brand owned by Viridian International Ltd, based in Northamptonshire, is one of The Good Shopping Guide's top-rated ethical brands. 
The brand receives an excellent Good Shopping Guide ethical score of 100 in our Ethical Vitamins Ratings Table and therefore successfully passes our ethical benchmark.
We encourage other companies in the Vitamins sector to follow Viridian's example and adopt more ethical policies and practices.
In which areas does Viridian perform well?
Viridian performs well across all of our criteria for the Environment, Animals and People, and has many ethical business practices which look after our world and its wildlife!
The Soil Association has certified more than 80 of this brand's items as organic. Viridian is the first vitamin manufacturer in the world to be certified palm oil free. 
This organic vitamins company also asks their stockists to vote on charities to be supported by Viridian every year, with 40% going to organisations that support children's causes, 40% to organisations that support the environment, 20% to a variety of other charities. None of these charities is involved in animal testing or cruelty.
What makes Viridian so sustainable?
Viridian has a wide range of sustainable initiatives that further the brand's ethical status. The brand creates local jobs in the UK through the production of capsules and organic nutritious oils. All of its packaging is created from recycled or recyclable materials. Viridian takes responsibility for its packaging as well, providing a 25p credit for bottles that are returned to the health store from which they were originally purchased.
For vegans looking for iron supplements, Viridian also stocks its organic, Liquid Iron, made from plants. Looking for ways to avoid using animal products means that Viridian scores well for our Animal Welfare criteria. Viridian is also Leaping Bunny approved, which means that they are never involved in animal testing.
Consumers don't need to worry about supporting huge, unethical pharmaceutical companies; Viridian is a family-run business with headquarters in the UK.
How did Viridian attain Ethical Accreditation? 
Viridian has attained Ethical Accreditation from The Good Shopping Guide. This involved an application process and a full review of the brand's ethical policies and practices. Viridian is subject to an annual review to ensure the company maintains high ethical standards.
As a result, Viridian is permitted to use our Good Shopping Guide Ethical logo, which certifies the brand's ethical status and allows consumers to recognise Viridian as an ethical brand. 
Ethical performance in category
0
75
GSG category benchmark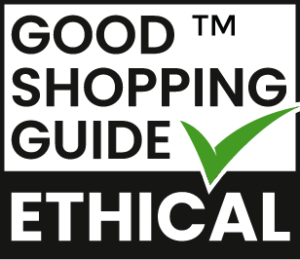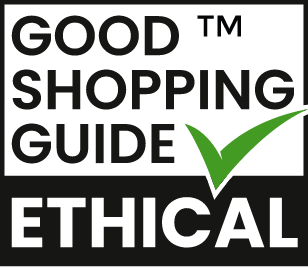 Awarded Ethical Accreditation
Ethical Rating
Environment
Environmental Report

Good

Genetic Modification

Good
People
Irresponsible Marketing

Good
Other
Ethical Accreditation

Good

Public Record Criticisms

Good
= GSG Top Rating = GSG Middle Rating = GSG Bottom Rating