How ethical is Waken?
Waken is a sustainable mouthcare brand and is one of The Good Shopping Guide's top-rated ethical brands and is featured on our list of the Top 200 Ethical Businesses.
The brand receives an excellent Good Shopping Guide ethical score in our Ethical Toothpaste Ratings Table and therefore successfully passes our ethical benchmark.
Would you like to see how other brands compare against Waken within the Ethical Toothpaste Sector? Have a look at the Toothpaste Ethical Ratings Table. Our Ratings Table can teach you more about the criteria that our top-rated brands have fulfilled to reach our minimum ethical benchmark.
All brands are encouraged by The Good Shopping Guide to follow in the footsteps of our brands with excellent scores such as Waken and adopt more ethical policies.
In which areas does Waken perform well?
Waken performs well across several criteria including Animal Welfare, with a strict animal testing policy confirming that its products are cruelty-free and not tested on animals at any stage of production.
Waken's products are approved as vegan by The Vegetarian Society and it takes steps to ensure that its suppliers also uphold ethical and sustainable standards. Waken therefore also receives a top rating in the Vegetarian/Vegan category.
What makes Waken so sustainable?
Waken has a wide range of sustainable initiatives that further the brand's ethical status. The brand is compensating for carbon emissions created during the production and distribution of its products, by supporting verified carbon offsetting projects that help to reduce carbon emissions elsewhere.
Founded in 2019, Waken started with the simple idea that mouthcare products could be really effective, but also more beautiful and much more sustainable. All its products are designed with sustainability at their heart. For example, the toothpaste tubes are made from recycled and endlessly recyclable aluminium, and the mouthwash bottles are made from 100% post consumer recycled plastic.
How did Waken attain Ethical Accreditation?
Waken has attained Ethical Accreditation from The Good Shopping Guide. This involved an application process and a full review of the brand's ethical policies and practices. Waken is subject to an annual review to ensure the company maintains high ethical standards.
As a result, Waken is permitted to use our Good Shopping Guide Ethical logo, which certifies the brand's ethical status and allows consumers to recognise Waken as an ethical brand.
Were you aware that your toothpaste brand could benefit from Ethical Accreditation? Our accredited brands proudly display our logo, highlighting to consumers that its products are ethical and sustainable. The Good Shopping Guide's Ratings Tables can show you which other brands within the Ethical Toothpaste Sector have achieved our ethics and sustainability certification.
Would you like to find out more? Please get in touch or fill out a free initial assessment form.
Ethical performance in category
0
70
GSG category benchmark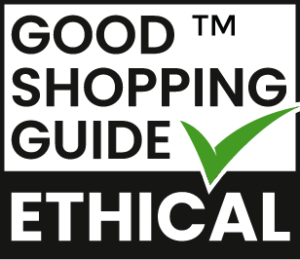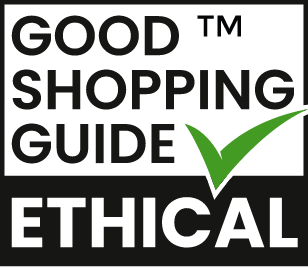 Awarded Ethical Accreditation
Ethical Rating
Environment
Environmental Report

Good

Genetic Modification

Good
People
Irresponsible Marketing

Good
Other
Ethical Accreditation

Good

Public Record Criticisms

Good
= GSG Top Rating = GSG Middle Rating = GSG Bottom Rating