How ethical is YES?
YES is an intimate care company and is one of The Good Shopping Guide's top-rated ethical brands. 
The brand receives an excellent Good Shopping Guide ethical score of 96 in our Ethical Period Products Ratings Table and therefore successfully passes our ethical benchmark. 
(Please note: whilst YES is included in our Ethical Period Products Ratings Table, this brand does not stock menstrual products yet.)
We encourage other companies in the Period Product and intimate care sector to follow YES's example and adopt more ethical policies and practices.
In which areas does YES perform well?
YES performs well across our Environment and Animals criteria in particular. YES's range of personal lubricants, vaginal moisturisers and washes are all certified organic. Not only is this important for the planet's health, but also for the most intimate parts of your body. The Soil Association has certified all the brand's goods as organic. 
You can read more about YES's ethical commitments on its website.
What makes YES so sustainable?
YES has a wide range of sustainable initiatives that further the brand's ethical status. The brand collects data from its supply chains, to ensure that its suppliers comply with the Ethical Trading Initiative Base Code. 
YES aims to run marketing campaigns based on fact, rather than fear. Through its website, YES is advocating regarding vaginal health conditions and information on menopause. Some of the products in its range are available on the NHS and are classed as 'medical devices'. 
Its organic ingredients also mean that wildlife has not been harmed in the process of being farmed and harvested.
How did YES attain Ethical Accreditation?
YES has attained Ethical Accreditation from The Good Shopping Guide. This involved an application process and a full review of the brand's ethical policies and practices. YES is subject to an annual review to ensure the company maintains high ethical standards.
As a result, YES is permitted to use our Good Shopping Guide Ethical logo, which certifies the brand's ethical status and allows consumers to recognise YES as an ethical brand. 
Ethical performance in category
0
75
GSG category benchmark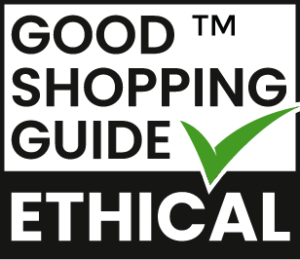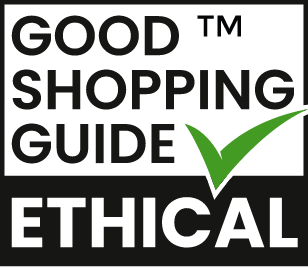 Awarded Ethical Accreditation
Ethical Rating
Environment
Environmental Report

Good

Genetic Modification

Good
Animal
Animal Welfare

Acceptable
People
Irresponsible Marketing

Good
Other
Ethical Accreditation

Good

Public Record Criticisms

Good
= GSG Top Rating = GSG Middle Rating = GSG Bottom Rating