Your request for your Ethical Score was successful!
You have requested your brand or company's GSG Score and Ethical Ratings information. This will arrive in your inbox soon.
Get to know how your brand or company is currently rated for Sustainability and Ethics in relation to the Environment, Animals and People.
You'll also be advised on how you can rank higher in our Ethical Ratings Tables, beat competitor businesses in your sector and apply for full endorsement from The Good Shopping Guide.
Other certified, ethical brands include Aviva, Green People, Neal's Yard, Highland Spring and many more.
"The original Ethical Ratings Tables. Established 2001."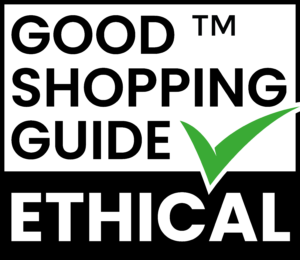 The Good Shopping Guide's Ethical Mark is the sign of Ethical Accreditation. It certifies that a brand has been specially recognised for its commitment to ethical conduct, business practice and sustainability.