15 years of Ethical Accreditation for Highland Spring!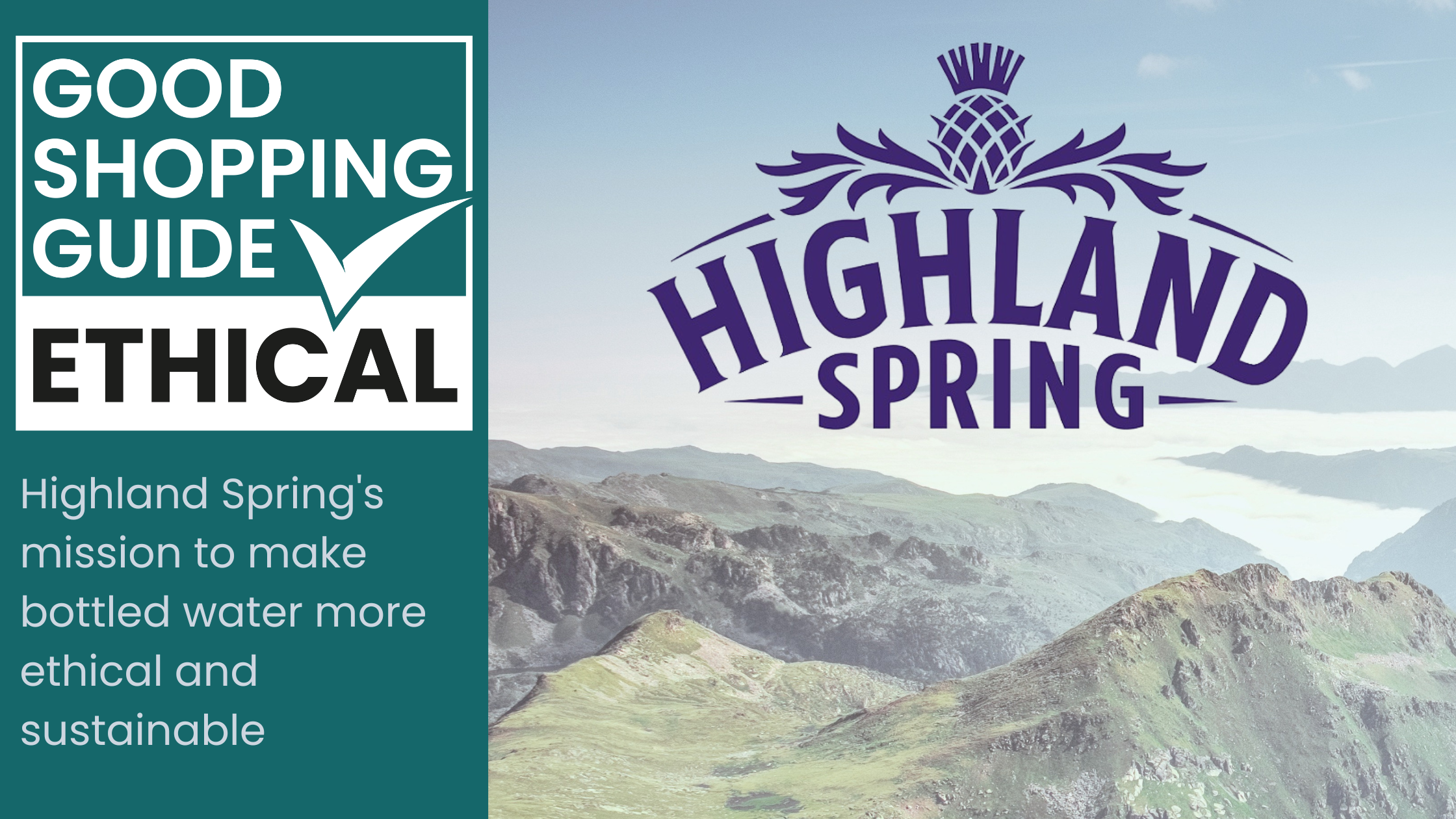 Highland Spring: Leading the way in its mission to make bottled water more ethical and sustainable.
We are pleased to announce that Highland Spring has been re-awarded our Ethical Accreditation for the 15th year in a row! Highland Spring continues to receive an excellent GSG score of 100 in our Bottled Water ratings table, due to high ethical standards which ensure the brand has the utmost respect for The Environment, Animals, and People.
The Good Shopping Guide was impressed with Highland Spring's continuously positive ethical rating. With a top-ranking GSG score of 100, Highland Spring receives the top ratings across all criteria within our Bottled Water assessment. This includes a top rating in our Environmental Report, Organic, and Genetic Modification categories.
Highland Spring is committed to creating environmentally sustainable products. The company continues to offer a wide variety of Soil Association certified bottled water and continuously seeks to improve the sustainability of its packaging.
The Bottled Water industry is rife with unethical companies that are involved in harmful practices, such as extracting water from resource scarce countries and depriving local communities of their much-needed water supply.
In contrast, Highland Spring sources all its water locally in the United Kingdom. Highland Spring water comes from the Scottish Highlands, where natural water is abundant. Highland Spring products therefore do not come at the expense of the environment or local communities, making the company the ideal ethical choice.
Furthermore, in August this year, Highland Spring opened it's new rail fright facility in Blackford, Perthshire, enabling the company to transport its water sustainably and supporting its ambition to reach net zero by 2040.  You can read more about the ambitious project, which has been 10 years in development, here.
We are pleased to have such a pioneering ethical company as one of our longstanding Ethical Accreditation members and hope to see many other Bottled Water companies following Highland Spring's example in the future.
Visit Highland Spring's brand page for more information about the company's ethical policies and practices.
Sign up to our newsletter