Arena Flowers: Organic Flower Delivery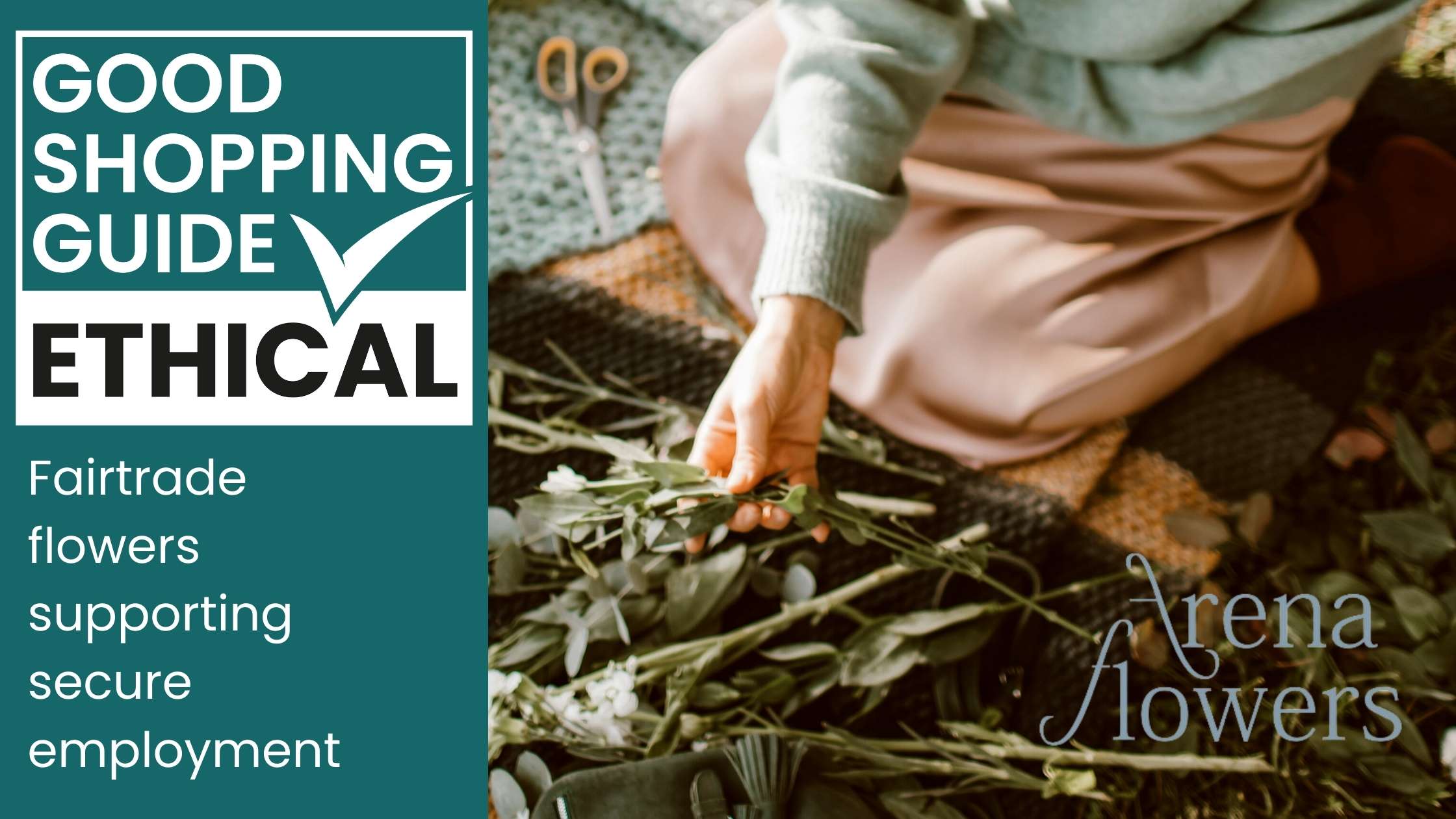 Organic flower delivery: from field to door
The Good Shopping Guide is proud to announce that Arena Flowers, a UK-based organic flower delivery service and gifts retailer, has attained our Ethical Company Award for the 15th consecutive year, in addition to an exemplary placement in our Ethical Flower Delivery Companies Ratings Tables.
First launched in 2006, Arena Flowers set out to supply ethically produced flowers from the onset. In the years to follow, Arena Flowers has maintained this commitment to ethical offerings, and this was reflected in our independent ethical assessment. This includes having scored incredibly across our criteria headings, including Environment, Animals, People and Other sector-specific criteria.
The reasoning behind this impressive rating includes Arena Flowers having a published Environmental Report, sourcing flowers from Fairtrade-certified and Organic farms and having received independent Ethical Accreditation in the form of our Ethical Company Award, to name but a few details of our research.
In addition to the areas covered by our assessment, Arena Flowers continues to excel as an Ethical Company in other areas. This includes its ongoing partnership with Eden Reforestation Projects, which simultaneously helps communities and ecosystems to recover from decades of regressive activity. The dedicated project supports local communities to plant and manage mangrove forests on community land. It not only offers long-term employment and livelihood improvements to local communities, but it also protects the vital biodiversity that relies on mangrove forests to survive. For every bouquet sold, we plant a mangrove tree that removes over 308kg of CO2 from the atmosphere over the growth life of the tree – the equivalent of offsetting the average carbon requirements for over 100 Arena Flowers bouquets.
Furthermore, Arena Flowers has used no single-use plastic in packaging since 2017. Instead, Arena Flowers has progressed to becoming the world's first and only florist to implement a closed-loop waste system. This entails all off-cuts and stray leaves being salvaged and sent to processing plants and paper mills to produce all packaging materials, without the need for new resources. This ensures that both minimal waste is produced, whilst also minimising Arena Flowers' carbon footprint, which is essential with its goal to become carbon neutral by the end of 2021.
Arena Flowers does not simply focus on its Environmental impact, however, and this is evident through its charitable endeavours. This includes making a contribution with every bouquet or subscription box sold to supporting three charities. This year's chosen charity partners include Women's Aid, Centrepointand 18 Keys. Furthermore, Arena Flowers partners with local universities to donate its seconds and off-cuts to floristry students to help support those wanting to learn the craft, regardless of financial background.
It is clear then that Arena Flowers truly makes an active effort to be an Ethical Company that takes deep consideration of its impact in all areas. The Good Shopping Guide is proud to recognise this commitment through the awarding of our independent ethical certification and encourages consumers to consider Arena Flowers as one of the leading choices for Ethical Flower Delivery.
Find out more about Arena Flowers on its website: www.arenaflowers.com
If your brand is interested in becoming Ethically Accredited with The Good Shopping Guide, you can fill out our Initial Assessment Form here.
Sign up to our newsletter